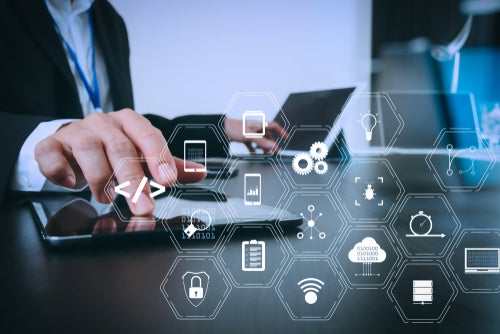 Twinco Capital, a finance solution that covers the production cycle from purchase order to final invoice payment, closed a $12m equity and debt round led by Quona Capital. The funds will be used to accelerate the company's expansion within the major sourcing countries and strengthen its technology and data capabilities, in particular in relation to ESG.
The fintech company says it is on a mission to reduce the world's estimated $1.7 trillion trade finance gap, which disproportionately affects small and medium-sized companies in emerging countries and hinders their ability to access business opportunities and grow.
Through its solution, the company engages with large corporations—mostly in the retail and apparel sectors—and offers funding to their suppliers worldwide, advancing up to 60% of the purchase order value upfront and paying the remainder upon delivery. The process is designed to be a fully transparent, no-hassle experience that provides the suppliers with funding for its purchase orders within 48 hours.
The Amsterdam and Madrid-based fintech was founded in 2019 by Sandra Nolasco (CEO), an experienced banker and specialist in trade finance with an international career spanning over 20 years in major European commercial banks, and Carmen Marín (COO), who has over 16 years of management experience in both equity investing and project finance at Banco Santander.
Since its inception, Twinco has grown rapidly, and today has programmes in place that serve engaged European and LatAm retailers who buy more than $10bn per year of manufactured products, mostly from SMEs in emerging markets. With Twinco, SMEs all over the world can access affordable liquidity, when they most need it—when they receive an order and need to start production.
On the back of its financing programmes, Twinco continuously collects data that stems from the intersection of commercial, financial and ESG performance of the thousands of manufacturers involved in these supply chains. As a result, Twinco says it is well positioned to provide its customers not only with funding but also with unique business intelligence that can enable SMEs to produce products competitively and responsibly.
Twinco's risk model complements the traditional view on financial risk with commercial performance and ESG data. In other words, it uses machine learning to evaluate the quality and strength of the commercial relationships between buyers and their suppliers.
"If we are to have competitive and socially responsible supply chains on a global scale, suppliers need access to affordable financing from the very beginning of production, starting with the purchase order," said Twinco Capital CEO Sandra Nolasco. "Extraordinary events, such as those experienced these past years, have revealed the fragility of supply chains, which are historically unable to adapt to the complexity of global production networks. At Twinco, we propose a radical change in how to use finance as a tool to proactively transform global supply chains, to foster the participation of SMEs, improve efficiency and ensure responsible sourcing practices."
Twinco Capital COO Carmen Marin, added: "Twinco's ambitious mission can only be achieved by bringing together all the relevant parties: Buyers, Suppliers and Investors. In this way, Twinco is a catalyst for change. With our new funding, we will be extending our geographic scope and data capabilities. We are also very excited to launch the very first sustainable-native supply chain finance program—the Twinco ESG Tilt, where business intelligence is directly linked to beneficial purchasing and funding conditions."
The company has onboarded more than 100 suppliers, located in 12 countries including Bangladesh, China, Pakistan, South Korea, Turkey, Thailand, Vietnam, Indonesia and Spain. Since its launch in December 2019, the company has been growing by multiples of five, supporting trade through the pandemic and funding millions of purchase orders.