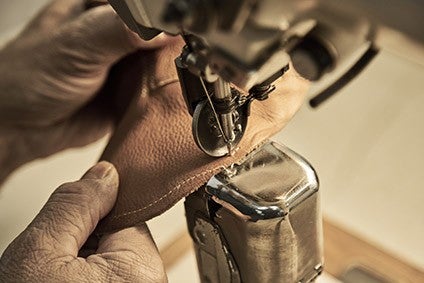 The Energy Bill Relief Scheme will see a significant cut in energy bills for UK businesses and applies to both fixed contracts agreed on or after 1 April 2022, as well as to variable and flexible tariffs and contracts.
The discount will apply to energy usage from 1 October 2022 to 31 March 2023, running for an initial six-month period for all non-domestic energy users.
To administer support, the government has set a Supported Wholesale Price – expected to be GBP211 per MWh for electricity and GBP75 per MWh for gas – less than half the wholesale prices anticipated this winter. This is equivalent to the wholesale element of the Energy Price Guarantee for households in the UK. It includes the removal of green levies paid by non-domestic customers who receive support under the scheme.
Commenting on the announcement, Pippa Stephens, analyst at GlobalData, said: "With the previous rises in UK energy bills having resulted in a significant increase in retailers' overheads, particularly those operating physical stores, this newly announced support package will be extremely welcome news, with many having already begun to see serious impacts to their profitability. However, with this support only guaranteed for six months and prices still expected to be higher than previous years, many businesses will still continue to struggle, and will be hoping for this scheme to be extended to ensure longer-term help."
The specifics
UK businesses on existing fixed-price contracts will be eligible for support as long as the contract was agreed on or after 1 April 2022. Provided that the wholesale element of the price the customer is paying is above the Government Supported Price, their per-unit energy costs will automatically be reduced by the relevant p/kWh for the duration of the Scheme. Customers entering new fixed-price contracts after 1 October will receive support on the same basis.
Those on default or variable tariffs will receive a per-unit discount on energy costs, up to a maximum of the difference between the Supported Price and the average expected wholesale price over the period of the Scheme. The amount of this maximum discount is likely to be around GBP405/MWh for electricity and GBP115/MWh for gas, subject to wholesale market developments. Businesses on default or variable tariffs will therefore pay reduced bills, but these will still change over time and may still be subject to price increases. The Government is working with suppliers to ensure all their customers in England, Scotland and Wales are given the opportunity to switch to a fixed contract/tariff for the duration of the scheme if they wish, underpinned by the Government's Energy Bill Relief Scheme support.
For UK businesses on flexible purchase contracts, typically some of the largest energy-using businesses, the level of reduction offered will be calculated by suppliers according to the specifics of that company's contract and will also be subject to the Maximum Discount.
Speaking to Just Style, Adam Mansell, CEO of the UK Fashion and Textiles Association, comments: "UKFT has been raising the critical impact of energy costs on the sector to government for many weeks and the newly announce Energy Bill Relief Scheme will see a significant cut in energy bills for businesses.
"With many of UKFT's members facing a sixfold increase in energy bills, this is extremely welcome news. Bringing in a scheme that will see an automatic relief applied to bills rather than one where companies had to apply for the relief is all extremely welcome and will mean that companies can continue to focus on producing world-class fashion and textiles
"The scheme will be reviewed in three months time and UKFT will be working with BEIS during this time to ensure that it continues to provide the vital help the industry needs at this challenging time."