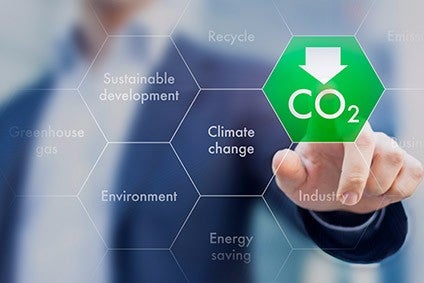 The American Apparel & Footwear Association (AAFA) submitted the comments in response to the SEC proposal to require climate-related disclosures for investors. If adopted, the new rule will require public companies to provide detailed reports of their climate-related risks, emissions, and net-zero transition plans.
The Commission is proposing amendments to its rules under the Securities Act of 1933 ("Securities Act") and Securities Exchange Act of 1934 ("Exchange Act") that would require registrants to provide certain climate-related information in their registration statements and annual reports.
The required information about climate-related risks would also include disclosure of a registrant's greenhouse gas emissions, which have become a commonly used metric to assess a registrant's exposure to such risks. In addition, under the proposed rules, certain climate-related financial metrics would be required in a registrant's audited financial statements.
Writing to the Honorable Gary Gensler, chairman, Securities and Exchange Commission last week, the AAFA's president and CEO, Steve Lamar, voiced his concerns regarding the Reporting Rule.
In the letter, the AAFA says that it strongly supports the goal of the SEC proposal to provide a clear framework that would allow companies to coalesce around a single approach, but it has concerns that must be addressed to make any final ruling as effective as possible.
The AAFA says its members support actions to measure and report emissions but want to delay disclosure of Scope 3 emissions and targets until reporting of Scopes 1 and 2 greenhouse gas emissions is more widespread, levelling the playing field.
"Some companies are further along than others," says the AAFA, "and it is important to view climate change pre-competitively. Any final rule should provide a clear, centralised approach that reduces complexity and costs to compliance."
Highlights from the letter
More time to comply with the disclosure for Scopes 1&2 to allow for members to staff up to cater to the expertise in this space, develop and implement new systems, and in many cases obtain outside assistance.
Delay disclosure of Scope 3 emissions and targeting until reporting of Scopes 1 and 2 greenhouse gas emissions is more widespread and thus Scope 3 emission calculations are less assumptions-based to prevent investor confusion and allow for more concrete data.
SEC rule should limit the disclosure to material risks: The focus should be on a qualitative discussion of climate-related risks including governance, strategy, and risk management with the inclusion of metrics, targets, and financial impacts only if relevant to understanding and management of material climate-related risks.
Proposed rule should offer clear, perspective guidance requiring companies to 1) quantify and describe the effects of climate-related events and transition activities and 2) disclose the impacts of these events and activities on estimates and assumptions used in preparing financial statements to the extent financially material.
End goal should be practical, and not increase unnecessary costs
"Our industry supports the goal to require companies to disclose scope 1, 2, and even scope 3 emissions. However, we are concerned that the proposal, as written, would add considerable costs, would impose impossible hurdles to submit accurate information in certain cases, at least initially, and would create significant confusion among investors, versus the clarity on our climate impacts and efforts to mitigate climate change that is the stated purpose of the proposal. Indeed, a considerable amount of resources would be shifted from mitigation, reduction and adaptation to compliance with novel, untested, and extremely detailed requirements," Lamar indicated in the letter.
"In conclusion, the American Apparel & Footwear Association and the members we represent acknowledge the importance of tracking and reducing greenhouse gas emissions and we appreciate the consistency that the proposed SEC ruling is trying to promote. However, we are acutely worried about the proposal's lack of specificity on details for achieving and meeting these disclosure goals, the substantial increase in costs that would be imposed by the proposal, numerous aspects of the proposal that ignore traditional concepts of materiality, and the proposal's unworkable timelines."
A full copy of the AAFA's letter can be downloaded from their website here.
Last week, the AAFA urged Congress to approve legislation that would allow labelling on garments to be updated to include digital technologies.