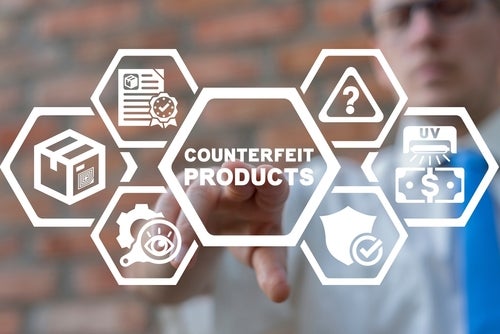 Commenting following the release of the Notorious Markets report yesterday (31 January), AAFA president and CEO Steve Lamar, said the industry must do all it can to stop counterfeits globally, including those promoted and sold on platforms based in the US.
"As President Biden has stated, all platforms must be held accountable. Platforms have allowed and enabled the promotion and sale of counterfeit products, all while harming American consumers.
"The US must not only set the international standard but must also practice what we preach by doing the same as we are asking of others to ensure real and effective checks and balances for online purchases, providing a template for international partners with much-needed proactive measures to try to stop counterfeits before they are even listed."
The AAFA applauded the signing of the signing of the Integrity, Notification, and Fairness in Online Retail Marketplaces (INFORM) Consumers Act as part of the 2023 omnibus spending package.
The Act was passed last month after being voted on in the US Senate and House. It aims to increase online marketplace transparency and accountability to combat what is being described as the rapidly growing problem of fakes and stolen goods sold through these channels.
The AAFA, however, says the Act is only one part of much-needed two-part solution to address the problem, which the President called for in his Safer America plan and plans to keep dangerous and unsafe products from being sold online.
The apparel organisation is now calling for passage of the Shop Safe Act, which it says holds "the much-needed liability piece".
"Until platforms are held to a standard to partner transparently and consistently with brands to prevent the sale of infringing products online – anonymous counterfeiters will operate with near impunity and dangerous counterfeits will continue to harm unsuspecting American families," Lamar added.

"AAFA looks forward to USTR, Congress, and President Biden keeping this issue squarely on the national agenda for consumer safety and our economic competitiveness across our cities and townships in America."

As stated in AAFA's 2022 Notorious Markets submission: "Nefarious counterfeiters, masked behind the anonymity provided by online platforms due to little, or no, front-end verification, can take advantage of consumers. Never has the counterfeit problem been at the scale it is today, from dupe influencers, fraudulent advertisements, and fake websites to the actual counterfeit products being sold to unwitting consumers across platforms – this is a full online destructive digital value chain. AAFA calls for immediate action to bring reprieve to US businesses and to protect consumers until long-term solutions are realised."
Last year, the AAFA claimed the US 2021 Review of Notorious Markets for Counterfeiting and Piracy missed the opportunity to hold a number of major counterfeit platforms accountable.