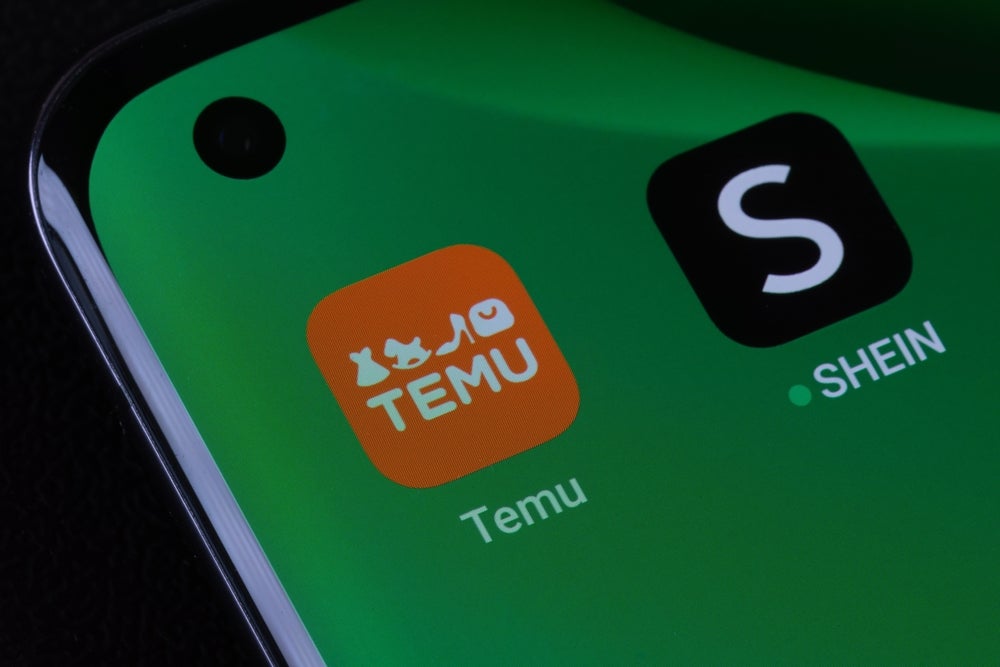 The US Select Committee on the Chinese Communist Party published a report last week titled 'Fast Fashion and the Uyghur Genocide: Interim Findings' after quizzing fast fashion brands Shein and Temu as well as sport brands NIKE and adidas about their efforts to comply with the Uyghur Forced Labor Prevention Act (UFLPA).
The report focused on Temu and Shein's use of Section 321 of the Tariff Act of 1930, which is known as the de minimis rule and allows importers to avoid customs duties on incoming packages that are valued at less than $800.
The report explains that because of the overwhelming volume of small packages
and lack of actionable data, last year the United States Customs and Border Protection (CBS) cleared over 685 million de minimis shipments with insufficient data to properly determine risk.
The report's authors make it clear the investigation is ongoing, however, there are a number of key findings ready to be shared, including online department store Temu being responsible for millions of shipments that are sent to the United States each year through a network of tens of thousands of sellers on its online marketplace.
The report continues: "However, Temu does not have any system to ensure compliance with the Uyghur Forced Labor Prevention Act (UFLPA). This all but guarantees that shipments from Temu containing products made with forced labour are entering the United States on a regular basis, in violation of the UFLPA."
It claims both Temu and Shein rely heavily on the de minimis exception to ship packages directly to US consumers, allowing them to provide less robust data to CBP, avoid import duties, and minimise the likelihood that the packages will be screened for UFLPA compliance.
How well do you
really

know your competitors?

Access the most comprehensive Company Profiles on the market, powered by GlobalData. Save hours of research. Gain competitive edge.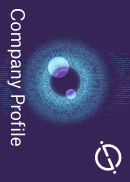 Company Profile – free sample
Thank you!
Your download email will arrive shortly
Not ready to buy yet? Download a free sample
We are confident about the unique quality of our Company Profiles. However, we want you to make the most beneficial decision for your business, so we offer a free sample that you can download by submitting the below form
By GlobalData
Shein's 'zero tolerance of forced labour' stance
A spokesperson for Shein told Just Style: "As a global company, our policy is to comply with the customs and import laws of the countries in which we operate. Shein continues to make import compliance a priority, including the reporting requirements under US law with respect to de minimis entries."
The spokesperson also explains the company has provided detailed information to the Select Committee and will continue to engage transparently with members to answer their questions, adding: "We have zero tolerance for forced labour and have implemented a robust system to support UFLPA compliance, which includes a code of conduct, independent audits, robust tracing technology and third-party testing.
"We have no contract manufacturers in the Xinjiang region. If any cotton from an unapproved region is detected, we take immediate action such as suspending production, halting shipments to the United States and removing product listings."
Temu, Nike and Adidas had not responded to Just Style's request for comment at the time of going to press.
Interim findings from US Congress report on Temu, Shein and forced labour
Temu and Shein alone are likely responsible for more than 30% of all packages shipped to the United States daily under the de minimis provision, and likely nearly half of all de minimis shipments to the US originate from China.
Temu's business model, which relies on the de minimis provision, is to avoid bearing responsibility for compliance with the UFLPA and other prohibitions on forced labour while relying on tens of thousands of Chinese suppliers to ship goods direct to US consumers.
Temu conducts no audits and reports no compliance system to affirmatively examine and ensure compliance with the UFLPA. The only measure Temu reported that it takes to ensure that it is not shipping goods to Americans that are produced with forced labour in violation of US law was that its suppliers agree to boilerplate terms and conditions that prohibit the use of forced labour
Temu admitted that it "does not expressly prohibit third-party sellers from selling products based on their origin in the Xinjiang Autonomous Region."
The report's initial conclusions
The report concludes that its efforts to scrutinise China's supply chains, UFLPA
compliance programmes, and relevant business practices of Nike, Adidas, Shein, and
Temu are still underway.
It explains: "These initial and interim findings – which reveal Temu's failure to maintain even the façade of a meaningful compliance programme, and the
true scale of both Shein and Temu's use of the de minimis provision – raise serious
concerns about the continued presence of products made with forced labour
contaminating American imports."
The report says American consumers should know that there is an extremely high risk that Temu's supply chains are contaminated with forced labour.
Plus, it highlights that all companies operating in the United States have an obligation to clean up their supply chain and ensure they are not contributing to China's genocide of the Uyghur people by facilitating the sale of goods made with forced labour.
Apparel expert explains the impact of the online shipment loophole
Gherzi Textil Organisation partner Bob Antoshak explains that when considering the topic of de minimis imports, he sees it in the context of what's happening with trade in general.
He says: "Aggregate imports for most countries and products have plummeted this year as a casualty of changing consumer behaviour, nagging high inventory levels, inflation, and other economic factors."
In fact he says, put succinctly: the market stinks. For some, he believes the answer is to find new ways of doing business. Imports prices are falling, but demand has not risen to profitable levels for many brands and retailers. US clothing store sales are flat to declining, while consumer prices remain elevated.
He adds: "What's particularly alarming is that for many traditional retailers, promotional sales have yet to translate into the kind of inventory off-take necessary to set the stage for pipeline replenishment. Suppliers have to sit on the sidelines – and are left holding the bag."
Antoshak also points out that some online retailers have found the ability to exploit the de minimis loophole in US trade law to pump millions of garments into the country without paying duties and with just cursory Customs inspection. Moreover, their sales mechanism is predicated on highly effective phone apps that target young consumers interested in cheap clothing with rapid delivery.
As these companies have discovered, the marriage of technology and trade exploitation combine to create a new business model. At the same time, however, the rest of the retail community — particularly mass-market retailers — struggle to maintain their businesses.
He says: "What's most ironic from my perspective is that traditional brands and retailers pay duties, contend with Customs inspections, and maintain paperwork for import requirements, while other companies exploiting the de minimis loophole do not (or at least not to the same degree). As such, this places traditional retailing at a disadvantage — and in one sense, leaves traditional retailers, in effect, subsidising a tariff system to benefit new players in the market."
Antoshak goes as far as to say that when considered in this broader context of trade and the market, the de minimis loophole makes no sense: "It punishes traditional retailers while providing a legal mechanism to exploit a loophole for which it was never intended. Moreover, the exploitation of de minimis facilitates the ability for these online retailers to illegally sell products in the US market in violation of the UFLPA, a violation of US law."
Antoshak concludes: "This perversion of US trade regulations should end. Congress is correct to address the de minimis loophole and should close off the ability of companies to violate US law and continue to harm many of America's clothing brands and retailers."
Why is this ongoing report being conducted?
The Select Committee was formed at the beginning of the 118th Congress to
develop a plan of action that is described as defending the US people, economy, and values from the threat posed by the Chinese Communist Party (CCP) and ensure the US economy can outcompete China.
Following a hearing on 23 March 2023 the Committee adopted a Committee Report which suggested products made with Uyghur forced labour continue to contaminate global supply chains and to enter the US despite
prohibitions on such shipments, including the prohibitions and presumptions in
the Uyghur Forced Labor Prevention Act (UFLPA) of 2021.
Expert witnesses identified specific forced labour concerns in the retail apparel industry and with the supply chains of a number of Western and China-based companies.
On 2 May, the Committee requested information from four fashion companies on the steps each has taken to ensure the products the company provides to US consumers as well as their constituent materials were not produced with forced labour.
Over the last several weeks, all four companies responded with answers to the
questions and document productions.
The report explains that while all four companies have voluntarily cooperated with the investigation, they have responded with varying degrees of detail, thoroughness, and transparency.
The Select Committee continues to review their submissions and anticipates requesting additional productions.
Last month US Customs and Border Protection revealed that since the implementation of the Uyghur Forced Labor Prevention Act (UFLPA) in June 2022, a total of 679 shipments amounting to $40.54m had been stopped.