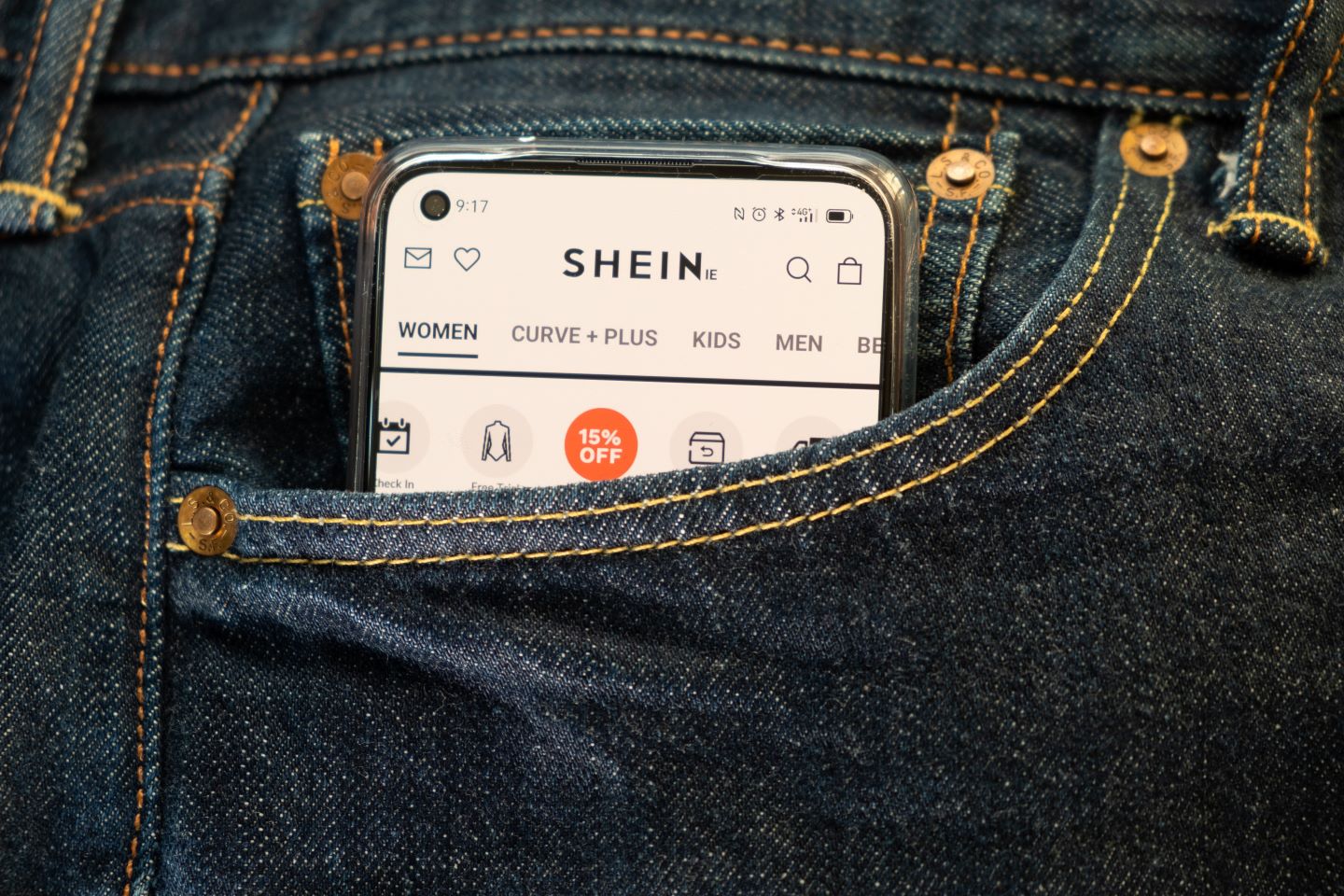 In an open letter to Gary Gensler, chair of the US Securities and Exchange Commission (SEC), 24 members of congress said Shein is "aggressively raising capital and plans to execute an IPO before the end of this calendar year" and insisted the fast-fashion giant has links to the Xinjiang Uyghur Autonomous Region (XUAR) which allegedly engages in forced labour practices.
The letter notes Shein "principally profits from selling inexpensive clothing and other products targeted to young consumers through its mobile application or app.
"Shein's growth is attributed to a business model that harvests vast amounts of consumer data using complex algorithms and manipulates an enormous supply chain across China to manufacture goods rapidly to meet consumer demand," reads the letter. "Shein has come under heavy criticism for utilising underpaid labour in its supplier factories and violating human rights."
The lawmakers call on the SEC to set forth regulations and mandate Shein to certify via independent verification that the company does not use Uyghur forced labour as a condition of being registered to issue securities in the United States, as speculation circulates the retailer is considering an IPO.
"We strongly believe that the ability to issue and trade securities on our domestic exchanges is a privilege and that foreign companies wishing to do so must uphold a demonstrated commitment to human rights across the globe."
A spokesperson for Shein told Just Style: "Shein has no suppliers in the Xinjiang Region. Our suppliers are based in regions including Brazil, Southern China, and Turkey. We take visibility across our entire supply chain seriously, and we are committed to respecting human rights and adhering to local laws in each market we operate in. Our suppliers must adhere to a strict code of conduct that is aligned to the International Labour Organization's core conventions. We have zero tolerance for forced labour."
It follows news at the end of March when Shein responded to a new coalition that had launched a campaign against the retailer, aimed at educating the US government and the public on how the fast fashion giant is allegedly committing human rights abuses and exploiting import laws.
The coalition said Shut Down Shein is determined to protect American consumers and ensure a level playing field.
A spokesperson for Shein, responding at the time, said: "Shein proudly provides customers with on-demand and affordable fashion, beauty and lifestyle products, lawfully and with full respect for the communities where we operate. We categorically deny these false and baseless claims, and will not hesitate to take swift action to protect the rights of our company."
Yesterday, Shein announced it is allocating an additional sum of $55m to the Supplier Community Empowerment Program (SCEP) initiated last year with an investment of $15m to "support and empower" its third–party manufacturing suppliers, their workers, and families.
The investment from Shein will be used to create a more sustainable production ecosystem by developing innovative lean production solutions for garment manufacturing through research and development at the Centre of Innovation for Garment Manufacturing (CIGM).
The CIGM will allow conducting of research, developing best practices for efficient and flexible production, and sharing knowledge with their manufacturing partners to drive organisational and process improvements, leading to the transformation of Shein's garment manufacturing centres globally.