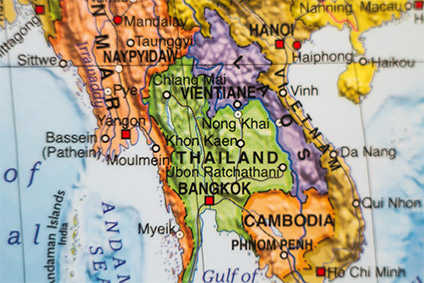 Labour rights groups are calling on the US State Department to downgrade Thailand in its annual report on human trafficking, citing the country's failure to protect garment and fishing workers.
A report submitted by the International Labor Rights Forum, on behalf of the Seafood Working Group (SWG), states Thailand has "failed to provide evidence of increasing efforts to combat severe forms of trafficking in persons from the previous year and the government has not made significant efforts to bring itself into compliance with minimum standards and commitments made in previous years".
The labour group is calling for the US to downgrade the South East Asian country from Tier 2 to the Tier 2 'Watch List' in its Trafficking in Persons (TIP) report 2020. SWG says the Thai government has made no progress in a number of areas, including the identification and prosecution of forced labour, labour inspections and complaint processing, addressing widespread debt and document retention practices.
Also cited was the protection of workers and labour rights defenders who report abuse from retaliation, and the protection of workers' fundamental rights to freedom of association and collective bargaining.
Thailand already lost Generalized System of Preferences (GSP) trade privileges with the US last year on a raft of items, including dresses and footwear parts, due to the country's failure to provide internationally-recognised worker rights.
President Donald Trump is suspending US$1.3bn in trade benefits, covering 573 categories of Thai exports, effective from 25 April 2020. The trade office cited "inadequate protection" of internationally recognised labour rights, particularly in the seafood and shipping industries.
"There have been no reported changes to key pieces of legislation nor to ongoing legal and judicial harassment cases, which have been identified as specific areas of concern in relation to this GSP decision," SWG says. "In 2018, the Thai government announced a commitment to amend the Labor Relations Act as a foundation for the ratification of ILO core labor Convention 98 on Collective Bargaining within 2018, yet has failed to take those steps nor ratify ILO core labor Convention 87 on Freedom of Association."
In its report, SWG cites a number of garment industry examples of labour rights violations. In one garment factory in Mae Sot workers were reportedly paid US$6 per day, well below the minimum wage. The company did not comply with many legal standards with regard to rest days, leave, wages, overtime pay, pay for public holidays, working conditions, safety equipment, and other issues, it adds. The 46 workers filed a complaint to change the conditions of employment; however, the company asked them to negotiate first. The company agreed with all demands during the negotiations but retaliated against the workers afterwards.
At another factory, workers were reportedly paid below the minimum wage and underpaid for overtime work. The employer confiscated their documents and deducted $16-$25 from workers' salaries as compensation for the costs of their work permits and border pass registrations.
Also cited in the report, during independent labour audits conducted by an independent organisation, shadow receipts and accounting books were found kept in garment factories with falsified information showing proper wages without deductions, presented as the legitimate accounts.
The report claims the country's nearly 4m migrant workers from neighbouring Myanmar, Cambodia, Laos, and Vietnam – 10% of the Thai workforce and comprising a majority in several low-wage industries – are legally barred from forming unions and face significant limitations in joining existing unions or engaging in genuine collective bargaining.
"The very low levels of unionisation in Thailand mean that the majority of workers do not have a voice in the workplace or in policy making," SWG says in the report. "This has prevented all workers, but particularly migrant workers, from having the right to rally, demonstrate, or take collective action – with legal protection – which could help them draw attention to labour abuses that may amount to forced labour."