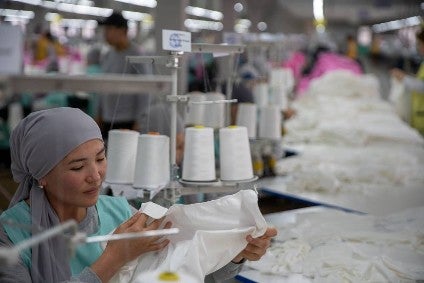 A new knitwear factory has opened in the northernmost region of the Kyrgyz Republic, with a $3m contribution from the United States Agency for International Development (USAID) to invest in modern production equipment.
The facility is operated by Cool Bros LLC, and is already said to be attracting new clients – including prominent European retailers.
Located in Chui Oblast, the factory has created 350 new jobs and enabled Cool Bros to nearly double its productivity, and complete large orders that meet export quality standards.
As part of the partnership, Cool Bros reconstructed an old industrial building and USAID provided modern production equipment – including 155 different high-speed industrial sewing, hemming, and stitching machines.
"One of the key features of this factory is the equipment," says Suimonkul Zholdubaev, one of the owners of the Cool Bro's company. "With the help of automated machinery we plan to produce up to 40,000 clothing items per day."
In the apparel sector, USAID's assistance over the last four years has helped eight firms in Kyrgyzstan to expand production, explore new markets, and create new jobs – and win export contracts worth more than $3m.
As well as helping in the development of rural areas within the country, such facilities "contribute to building Kyrgyzstan's reputation as a country that can produce high quality clothing," says Donald Lu, US Ambassador to the Kyrgyz Republic.
The Kyrgyz apparel industry has a long history of textile and garment manufacturing and currently consists of more than 500 small- and medium-sized manufacturers located in or near Bishkek.
For the past several years, USAID has been helping Kyrgyzstan's most competitive producers to work together to offer a one-stop, buying-office solution for international brands and retailers. By making it easier for international buyers to source garments in the country, local businesses are seeing increased opportunities to export their product to new markets.