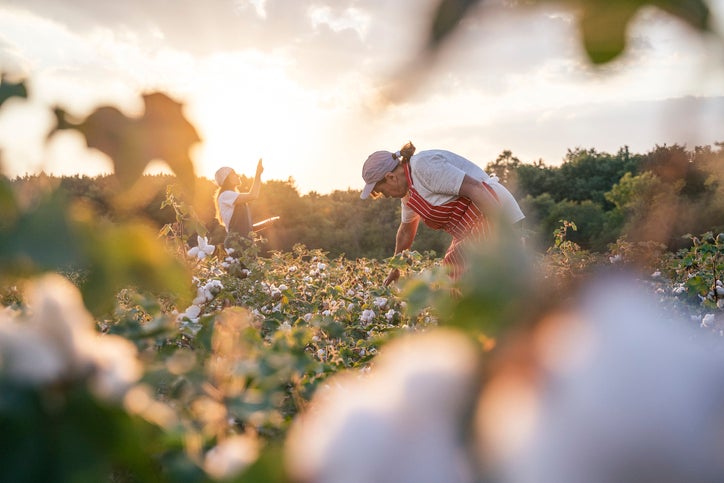 Ventile will offer financial support to The Egyptian Biodynamic Association (EBDA), which will enable the association to help more cotton farmers in their efforts to transform their land into self-sustaining biodynamic farms.
"To have an opportunity to collaborate with an association such as the EBDA and to work directly with the source of cotton production is a vital step forward to achieving our goal of creating a traceable and transparent supply chain for Ventile," comments Ventile brand director, Daniel Odermatt, adding he hopes that other companies will opt to get involved in this project to "further drive biodynamic cotton farming for textile production".
Justus Harm, co-executive director of The Egyptian Biodynamic Association, adds: "This partnership allows the farmers' association, which operates throughout the whole of Egypt, to invest in capacity building of regenerative agriculture for cotton production. This helps to improve the livelihoods and well-being of many more farmers and their communities."
At the end of last month, Ventile announced its partnership with Finnish biotechnology company Nordshield has collaborated to produce fabrics treated with nature-based technology.
In 2021, Ventile announced its move to a PFC-free company in response to the growing demand for sustainable practices in the textile trade. The Ventile range consists of fabrics that offer increased sustainable credentials such as recycled cotton, organic cotton, and a choice of blended fabrics such as hemp, lyocell, and linen. Ventile fabric is designed to be waterproof, water-repellent, windproof and breathable.