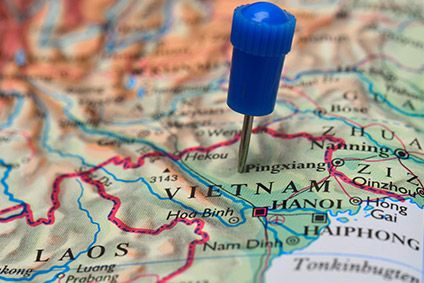 Covid risks breaking textile and garment supply chains in Vietnam, according to Vu Duc Giang, the chairman of Vietnam Textile & Apparel Association (VITAS), as factories shutdown and workers migrate home to avoid the epidemic.
The entire textile and garment industry is currently only operating at 10-15% of its capacity, he said.
The Delta variant is sweeping across Southeast Asia with the region's death toll now has nearly overtaken Latin America as the world's worst, according to a report published by Bloomberg.
Last month, the American Apparel & Footwear Association (AAFA) called on US President Joe Biden to ramp up the distribution of excess US vaccines to Vietnam and other key partner countries. The body also called on the Vietnamese Prime Minister to take several key emergency actions to help control the spread of Covid-19.
Specifically, it called for the government of Vietnam to prioritise the distribution of vaccines to Vietnam's apparel, footwear, and travel goods industries and urges collaboration with AFFA trade association counterparts – VITAS and LEFASO – to quickly develop and implement flexible and effective protocols to make sure these industries can safely produce and transport goods.
VITAS voiced concerns of labour shortages across Vietnam as factory workers return to home villages from cities to avoid catching Covid.
According to the body, 62% of export turnover is generated by factories in the southern region. But currently, only Ho Chi Minh City deploys vaccinations for workers of textile enterprises in industrial zones. "The remaining 18 provinces out of the 19 localities have not injected or injected very little," it says.
Consequently, there is a fear around the risk of order loss due to supply chain disruptions with poor circulation of goods and raw materials. Giang also raised concerns over the government's strategy around social distancing in factories, with fears also growing over the loss of orders to competitor sourcing markets.
Vietnam recently overtook Bangladesh as the second-largest exporter of clothing and textiles in the world. It now boasts a 6.4% market share.
"It is impossible to predict the situation at the end of the year. With the assumption the situation is under control from August to restore production, it is expected textile and garment export turnover for the whole year will only reach about $32-33bn, much lower than the target of $39bn," Vu Duc Giang said.