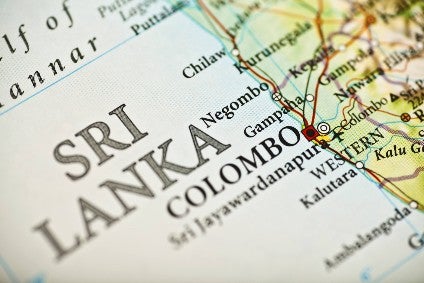 Wacoal, which produces for brands including Fantasie, Freya, Elomi and Goddess, has had a presence in Sri Lanka since 2005 through a partnership with a leading Sri Lankan manufacturer. It now employs more than 1,200 in its team, and says Sri Lanka continues to stand out as a manufacturing hub since it scores high on all key criteria required of a manufacturing base for high-end lingerie in specific and high-end fashion in general. 
Among its considerations, Wacoal has looked at shipping lead times, the presence of a robust supply chain, through which raw material can be sourced reliably at competitive prices, and employee skillset.
Supply chain director of Wacoal Europe, Andrew Yeomans, says despite the recent challenges in Sri Lanka, Wacoal has seen production volumes maintained. Wacoal is now eyeing further expansion of its manufacturing base in Sri Lanka, with two additional production lines being added in the coming months. It is also investing in new technology.
"We saw far more of an impact from the pandemic, which caused challenges across all manufacturing bases, compared with the situation in Sri Lanka right now. We continue to have confidence in the country and believe strongly that we made the correct decision in continuing to invest in the country," he says.
"Despite challenges, Sri Lankan authorities understand the importance of the apparel exports industry and have continued to support the sector. Our team on the ground, similar to the rest of the country, has been very resilient and continues to meet every new challenge placed in front of them.
"On our part, we have further stepped up efforts to look after our employees by providing concessionary meals, free transport and help with cost of living increases in general. We continue to do our utmost to provide a good working environment to all our workers."
Sri Lanka is battling its worst economic crisis for 70 years
Sri Lanka's apparel sector accounts for more than 40% of the country's total exports, and Western fashion brands such as Patagonia, Calvin Klein, NIKE and Ralph Lauren typically source tops, bottoms and jeans from the region, especially for medium-priced items.
Last month Sri Lanka's Joint Apparel Association Forum (JAAF) welcomed a call to action by the Ethical Trading Initiative (ETI) and the American Apparel and Footwear Association (AAFA) to support the efforts of Sri Lanka's apparel sector toward ensuring worker welfare.
It came as the country struggles under the weight of the ongoing crisis with power outages, shortages, and increasing costs of essentials which has led to an economic meltdown.
Andrew notes that Sri Lanka's strong competitive advantages as a manufacturing destination for high-end apparel items continue to apply, notwithstanding the current situation.
"In the 1990s and 2000s, lingerie manufacturers saw Sri Lanka as 'the place to be'. Especially companies like Courtaulds and Coats Viyella made great efforts to transfer skills to Sri Lanka and as a result, there was a large manufacturing shift from the UK to Sri Lanka. Now, especially in lingerie, Sri Lanka has a very high skill base.
"Add to that, Sri Lankan apparel industry pioneers also invested heavily in building a robust raw material supply chain for the industry. Sri Lanka's location along major shipping routes is also a plus. Before the pandemic, shipping lead time to the UK was only around four weeks."
Andrew notes that such conventional competitive advantages have been strengthened by the ongoing efforts in the country, especially by initiatives aimed at strengthening supply chains and sustainability of operations.
"These two aspects are interlinked. Strengthening the supply chain, especially by increasing local production of raw material has a significant sustainability impact, as it reduces the need to transport material over long distances, among other factors."
Sri Lanka recently initiated a dedicated fabric processing zone in its Eastern Province, which conforms to high standards of environmental protection and sustainability. Besides strengthening the supply chain and sustainability measures, this move will also enable the country's apparel exporters to make greater use of preferential tariff schemes, by increasing local value addition.  
Click here for Just Style's timeline exploring how the economic crisis has impacted the country's apparel sector so far.