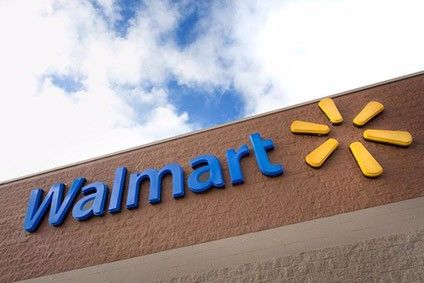 As part of its plans to deliver luxury fashion, US retail giant Walmart is to launch a dedicated online Lord & Taylor flagship store next year, offering premium fashion brands to its customers.
In an announcement yesterday (13 November), Walmart said the "specialised online experience" will launch in the spring of next year, with a dedicated store on Walmart.com and the Walmart app that will reflect the premium fashion Lord & Taylor is known for. It added the move will see the Hudson's Bay-owned banner reach "exponentially more" shoppers than it currently does through lordandtaylor.com.
"Our goal is to create a premium fashion destination on Walmart.com," explains Denise Incandela, head of fashion, Walmart US e-commerce. "We see customers on our site searching for higher-end items, and we are expanding our business online to focus on adding specialised and premium shopping experiences, starting with fashion. We're excited that Lord & Taylor is part of the team we're working with as we continue to create a new Walmart.com."
Over the past year, Walmart has aggressively expanded its online assortment, now offering more than 60m items on the site, compared to 20m last year. In June, the company inked an agreement to acquire online menswear retailer Bonobos in a deal worth US$310m as part of a broader strategy being undertaken by the US retail giant to beef up its e-commerce footprint against Amazon.
The move followed the acquisitions of women's online fashion and accessory retailer ModCloth, online outdoor apparel and gear retailer Moosejaw for US$51m, and online footwear, clothing and accessories retailer ShoeBuy.
Meanwhile, Lord & Taylor continues to evolve its department store model, combining brick and mortar locations with online destinations for an all-channel experience.
"As retail continues to change, this flagship store creates enormous growth opportunities for Lord & Taylor and our brand partners," says Liz Rodbell, president of Lord & Taylor. "Our customers trust us to deliver high-quality fashion apparel and accessories, and we will soon be able to extend the reach of that offering to new customers through this flagship store. Walmart.com is a shopping destination that reaches a wide base of customers looking for premium fashion brands. They are a great company for us to work with as we continue to grow our digital presence."
Last month, HBC announced a series of strategic transactions with WeWork Companies and private equity firm Rhône Capital – including the sale of its Lord & Taylor Fifth Avenue flagship – as part of a relationship designed to maximise the productivity and value of HBC's global real estate assets.
The Canadian retailer said last week it has received confirmation from the Toronto Stock Exchange (TSX) that its application relating to Rhône Capital's US$500m (CAD632m) investment has been approved.