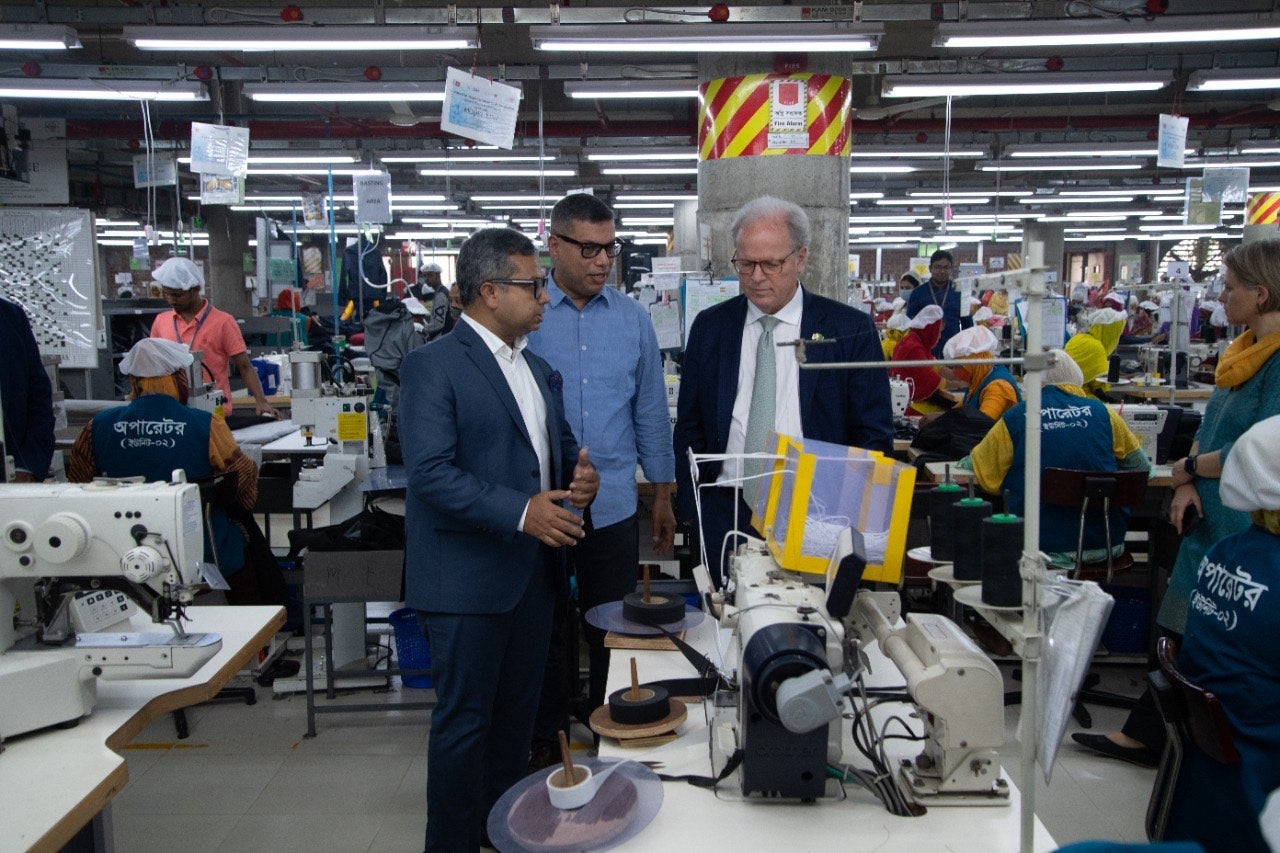 The World Bank's managing director of operations Axel Van Trotsenburg and his team were shown the environmental and social sustainable practices at the 4A Yarn Dyeing Ltd Bangladesh factory last week (23 January), which is part of the Team Group conglomerate.
The managing director of the LEED Platinum rated green garment factory and Bangladesh Garment Manufacturers and Exporters Association (BGMEA) director, Abdullah Hil Rakib, told Just Style exclusively the visit gave the World Bank's MD the chance to see the sustainable practices within the factory.
He also explained that it gave the World Bank, which is a Bangladesh development partner, an overview of how the Bangladesh apparel industry is making steady strides towards sustainability.
He said: "I believe this will help to create better collaboration between Bangladesh and the World Bank for the sustainable development of the country's apparel industry."
Trotsenburg praised Bangladesh's apparel industry for its women empowerment through employment initiative and thanked the Team Group for leading the way on sustainability for Bangladesh's wider apparel sector.
He made the visit with the World Bank's vice president of South Asia Region, Martin Raiser, country director for Bangladesh & Bhutan, Abdolaye Seck; and the International Finance Corporation (IFC)'s country manager for Bangladesh, Bhutan & Nepal, Martin Holtmann.
Last month, the BGMEA's president Faruque Hassan explained why he wants the Made in Bangladesh brand to represent the country's strong sustainability credentials and its vision to become a world-class manufacturing hub with the latest innovations and technology.