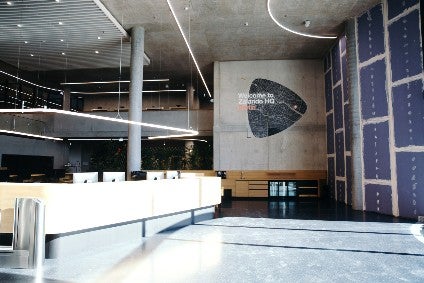 German fashion e-tailer Zalando has swung to a profit in the third quarter and says it much better prepared than earlier in the year to deal with the Covid-19 crisis as a second wave of infections sweeps across Europe and leads to fresh lockdown restrictions.
The Berlin-based e-commerce firm reported net income of EUR58.5m (US$68.4m) for the period, compared to a loss of EUR13.6m a year prior.
Gross Merchandise Volume (GMV) grew by 29.9% to $2.5bn, while revenue was up by 21.6% to EUR1.9bn from EUR1.5bn last year. The growth was fueled by the consumer shift to online amid Covid-19, as well as the strong performance of Zalando's Partner Program and Zalando Lounge.
Adjusted EBIT was EUR118.2m as significantly improved cost of sales and efficiency gains in fulfilment drove profitability in the third quarter. As a result of the strong sell-through in the spring/summer season, Zalando released inventory valuation allowances in the amount of EUR35m, creating a positive one-time effect on profitability.
"As the second coronavirus wave is starting more forcefully than anticipated, we are much better prepared than earlier in the year. Our Starting Point for Fashion strategy continues to enable us to turn the accelerated consumer demand shift towards digital offerings into business opportunities for Zalando and its partners," says CFO David Schröder, chief financial officer.
"We will continue to invest to drive strong growth beyond 2020 following our key strategic priorities: growing our active customer base, deepening customer relationships, and driving our platform transition."
Meanwhile, the firm will again waive the commission fee for partners using the Connected Retail programme until the end of the first quarter of 2021 and offer early pay-outs to partners to support their liquidity position.
Connected Retail has become Europe's largest platform for fashion stores with about 2,000 active stores connected, according to Zalando, which aims to triple the size of connected stores in 2021.
As part of these plans, it expanded the programme to Denmark, Finland, and Norway on 1 November. Austria, Switzerland, France, Italy, and Belgium will follow in 2021.
"Across Europe, a new round of lockdown restrictions has been put in place to curb the spread of coronavirus during the commercially most relevant time of the year for many brands and retailers. More than ever it is important for us to tackle this as a team, work even closer together and come out of the pandemic stronger together," says co-CEO David Schneider.
Aneesha Sherman, analyst at Bernstein Research, notes Zalando's third-quarter results mark another step in its transition, with the business continuing to expand scale rapidly across Europe while gradually improving margin profile.
Last month, the e-tailer acquired Swiss mobile body scanning developer Fision AG as part of its bid to solve the fashion industry's key challenge of size and fit.