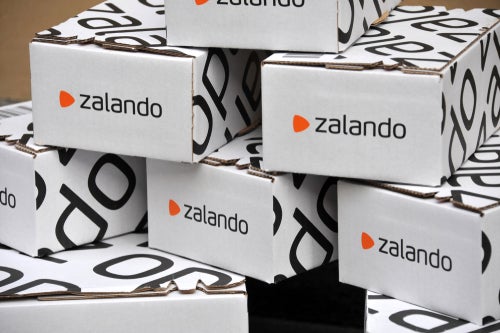 Berlin-based Zalando's previous outlook, from early May, pointed to the lower end of full-year guidance based on anticipated challenges but also early signs of a potential recovery. Management now, however expects macroeconomic challenges to be longer-lasting and more intense than previously anticipated.
For the second quarter 2022, management expects Gross Merchandise Volume (GMV) growth, revenue growth, and adjusted EBIT to be significantly below analyst estimates. Company-compiled median analyst estimates as of 31 May showed 5% GMV growth, 1.5% revenue growth, and a EUR104m adjusted EBIT. The second quarter is profitable but weaker than expected, Zalando notes.
As the company no longer assumes a rebound of consumer confidence in the short term, it is updating its guidance for the full year 2022. It now expects GMV to grow 3%-7% to EUR14.8-EUR15.3bn for the financial year 2022. Revenue is expected to grow 0%-3% to EUR10.4-EUR10.7bn with an adjusted EBIT of EUR180-EUR260m in the same period.
The revised full year outlook implies an acceleration of growth and a significant improvement in profitability in the second half of 2022 based on an ongoing company-wide effort to adjust the offer to changing customer demand and to drive efficiencies across all cost lines, Zalando says.
First key efficiency measures were successfully implemented in the second quarter, it adds, including reducing the marketing investments to increase return on investments, adjusting logistics infrastructure investments to drive utilization, as well as the introduction of a Minimum Order Value (MOV) in additional 15 markets.
Robert Gentz, co-CEO, says: "While this new environment is creating a negative impact on our financial performance, our strategy and long-term goals are unchanged. Our vision remains to be the starting point for fashion in Europe. There are many untapped opportunities in the fashion market that we can capture and are committed to change the industry for the better. By driving efficiencies across the company and selectively investing through cycle, we will be even better-positioned long-term to execute against our strategy. We are embracing the challenges and adapting to emerge stronger."
Zalando will publish its financial figures for the second quarter on 4 August.
The company recently acquired a majority stake in global fashion and lifestyle media brand Highsnobiety