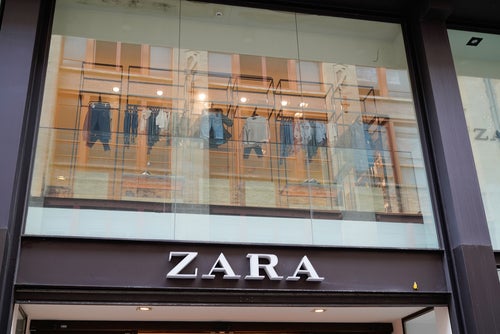 Inditex-owned Zara was told by the Bordeaux City Council in France that it could not  extend its French store due to concerns over sustainability and the alleged exploitation of Uyghurs in China's Xinjiang region.
A Zara France spokesperson told Just Style exclusively that it plans to appeal the decision made by Bordeaux City Council as it was not based on a court decision.
The spokesperson said: "Zara France will be appealing Bordeaux City Council's decision not to grant a licence for this store expansion to the National Commission for Commercial Development in France since it has not been based on any court decision."
Earlier this year Just Style reported that an alliance of NGOs had joined forces to call for an investigation in France of four multinational clothing companies, accusing them of profiting from forced labour imposed on China's Uyghur population.
The Zara spokesperson pointed out to Just Style however, that Inditex, Zara's parent group, has always said that it considers these allegations against the company to be completely unfounded.
The spokesperson added: "Inditex fully complies with all existing legislation and recommendations regarding the protection of workers' rights and has implemented a human rights compliance framework based on the highest international standards."
In July, Just Style reported the US Senate had passed legislation to ban the import of all products, including cotton and apparel fabrics from China's Xinjiang region due to concerns over forced labour.
However, a month later, a report claimed China's Xinjiang Production and Construction Corps (XPCC) was continuing to profit from global markets despite both US and EU sanctions on cotton imports.
In October, Just Style reported the Coalition to End Forced Labour in the Uyghur Region was asking world leaders to ban the import of products 'tainted' with Uyghur forced labour, including cotton and yarn, ahead of the G20 summit on 30-31 October in Rome, Italy.