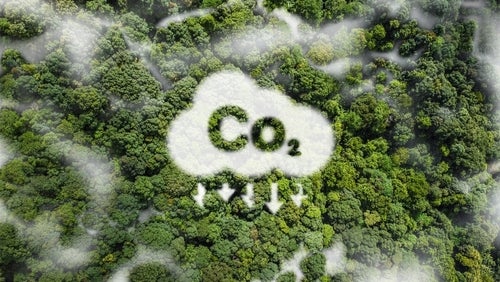 This strategic partnership aims to empower the industry by optimising industry guidelines and solutions through collaborative efforts, ultimately driving sustainability while meeting the needs of chemical formulators/manufacturers, suppliers, brands, and retailers.
While Oeko-Tex has been collaborating with ZDHC for over five years, this formal agreement signifies a milestone that will enhance the benefits for brands and their suppliers.
Frank Michel, executive director of ZDHC Foundation said: "Together, we aim to accelerate sustainable chemical management, responsible production, and safer materials. This collaboration marks a significant step towards a sustainable future for the industry."
The collaboration agreement establishes a framework for several key areas of cooperation.
Oeko-Tex Eco Passport, a well-established certification, has gained approval for certifying conformance against the ZDHC MRSL V3.1. Chemical Formulators can obtain this certification from all Oeko-Tex Eco Passport laboratories, provided they register their products with the ZDHC Gateway.
The collaboration will also focus on aligning with the upcoming ZDHC Chemicals to Zero Programme and facilitating knowledge transfer between technical groups in both organisations. This alignment will ensure a smoother transition and better integration of sustainable practices across the industry.
Both parties will promote ZDHC products and platforms, such as the Gateway, InCheck, and ClearStream, by Oeko-Tex By minimising duplication and promoting harmonisation, the organisations seek to streamline processes within the industry.
Oeko-Tex STeP customers will benefit from easy access to the ZDHC Gateway and the ZDHC Supplier to Zero Programme, enabling them to enhance their readiness for Oeko-Tex STeP certification. Additionally, wastewater testing for Oeko-Tex STeP will directly translate into a ZDHC ClearStream, simplifying customer requirements. The rollout of these initiatives is planned for late summer 2023.
The existing partnership between Oeko-Tex and The BHive will enable STeP customers to digitalise their chemical inventories. Through The BHive, customers can conduct ZDHC Performance InCheck and ensure conformance with the ZDHC Gateway, which hosts the largest database of chemical products certified against the ZDHC MRSL.
To further strengthen data quality and enhance performance and impact evaluation, ZDHC and Oeko-Tex will establish data-sharing processes, benefiting customers in various aspects, including the Eco Passport process and listing on the ZDHC Gateway. The timeline for the rollout of these data-sharing initiatives will be determined in the upcoming months.
Georg Dieners, general secretary of Oeko-Tex added: "Since ZDHC and Oeko-Tex are aiming to positively impact products, the environment and people, a well-structured collaboration will include joint recognition of each other's programs. The objective of the partnership between ZDHC and Oeko-Tex is to share learning and experience, driving sustainability by eliminating harmful chemicals throughout the supply chain and lowering the apparel, footwear, and textile industry's impact."
Oeko-Tex has announced last month (14 April) that more than 1,000 of its facilities have achieved its Step Certification.