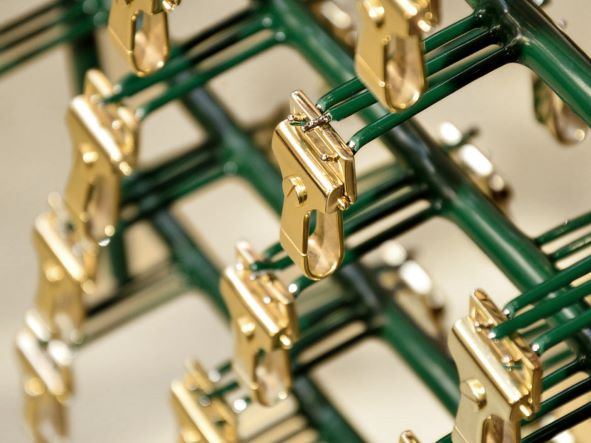 The Riri Group hopes the acquisition of DMC will help towards its aim of becoming a 'one-stop-shop supplier' for the apparel industry with a balanced portfolio including zips, buttons, metal hardware, and fashion jewels.
Riri Group CEO Renato Usoni says: "The addition of DMC to the family is not just a bonus for our offer in terms of product range. It means also a fundamental milestone in the creation strategy of a fully integrated business model.
"As a matter of fact, the operation is a further improvement in the group's designing potential, increasingly able to provide tailor-made accessories, as requested by each client, achieving very high levels of customisation while keeping up massive investments in new technologies, organisation systems and sustainability projects with a cross-cutting impact."
This latest acquisition follows on from the Riri Group adding Amom to its portfolio in June, which manufactures metal trimmings, fashion jewellery and accessories for the shoes, leather and clothes sector.
DMC, which was established near Florence, Italy uses "cutting-edge" technologies and a comprehensive vertical integration system for all parts of its production process. It has a strong focus on sustainable products and processes, which is in line with Riri Group's sustainability ambitions.
The Riri Group explains that DMC is also committed to integrating the economic development of its business with social accountability. Every year, DMC produces a social report which, in line with what have always been distinctive values of Riri, bears witness to its intent of communicating its achievements clearly and transparently.
DMC's CEO Cristian Del Mazza and manager Andrea Del Mazza add: "For us, this integration constitutes a great opportunity for growth, which allows us to join a management team with a strong international background, consolidated experience in the accessory industry, as well as a comprehensive overview focused on a single strategy."
Earlier this year, Just Style reported Riri Group had become the first manufacturing company in the fashion accessories industry to introduce the use of recycled polyester as production standard for its zip range.