BASF Agricultural Solutions leadership team alongside sustainable cotton farmers from Greece and the US discussed how to meet the ever-increasing demand for sustainably grown cotton at a UN roundtable discussion titled 'United for the Biggest Job on Earth' on 12 September.
BASF explains that "true sustainable sourcing of natural fibres can be complex and challenging," which is why it brought together a global delegation of farmers from Europe and the US to ensure their voices were heard and supported.
BASF seed sustainability manager Ray Daniels adds: "BASF is dedicated to creating a better future for cotton production and the cotton textile industry.
"We understand that cotton farmers are the cornerstone of sustainable production, which is why we are giving them an international platform to share their ideas on how agriculture must meet the needs of present and future generations through profitability, environmental health and social and economic equity."
BASF, which was the third largest patent assignee for sustainable cotton, between 31 August 2020 and 31 August 2023, according to GlobalData, points out that even if sustainable farming might sound new, its principles are not.
Top sustainable cotton patent assignees between 31 August 2020 and 2023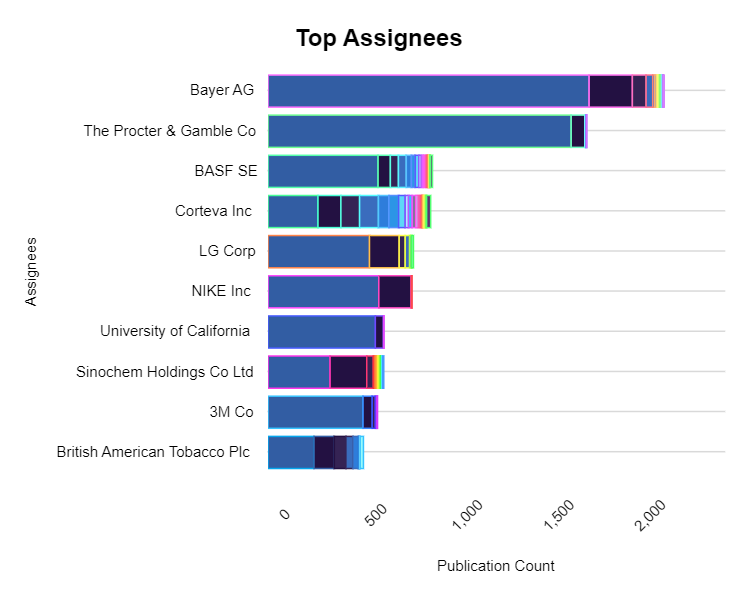 Source: GlobalData
BASF maintains that farmers across cotton-producing regions in the US and Europe have leveraged these practices to help reduce soil erosion and improve soil health, while reducing excess nitrogen use.
It believes the renewed focus on these practices by the textile industry provides farmers an opportunity to demonstrate their inherent sustainable nature publicly during the UN roundtable.
Texas cotton growers Randy and Pat Smith who both took part in the event highlight that consumers aren't aware of the effort that growers put into regenerative agriculture practices.
BASF Agricultural Solutions EMEA & CIS vice president Gustavo Palerosi Carneiro adds: "Agriculture is so central to our lives, but many do not consider the powerful impact it can have.
"It's also an industry undergoing a time of unprecedented change. Farmers have an increasingly difficult yet important role of balancing the need for increased productivity, environmental protection, and value to society."
BASF says it is supporting US cotton production with its e3 Sustainable Cotton programme and in Europe it has its Certified Sustainable FiberMax programme. Both aim to provide field-level traceability for cotton, as well as a way for farmers to track and measure the environmental and social impacts of their cotton production.
Last year BASF teamed up with Inditex's fashion brands Zara and Bershka to launch what it described as the first detergent to reduce microfibre release by up to 80% from textiles during washing.