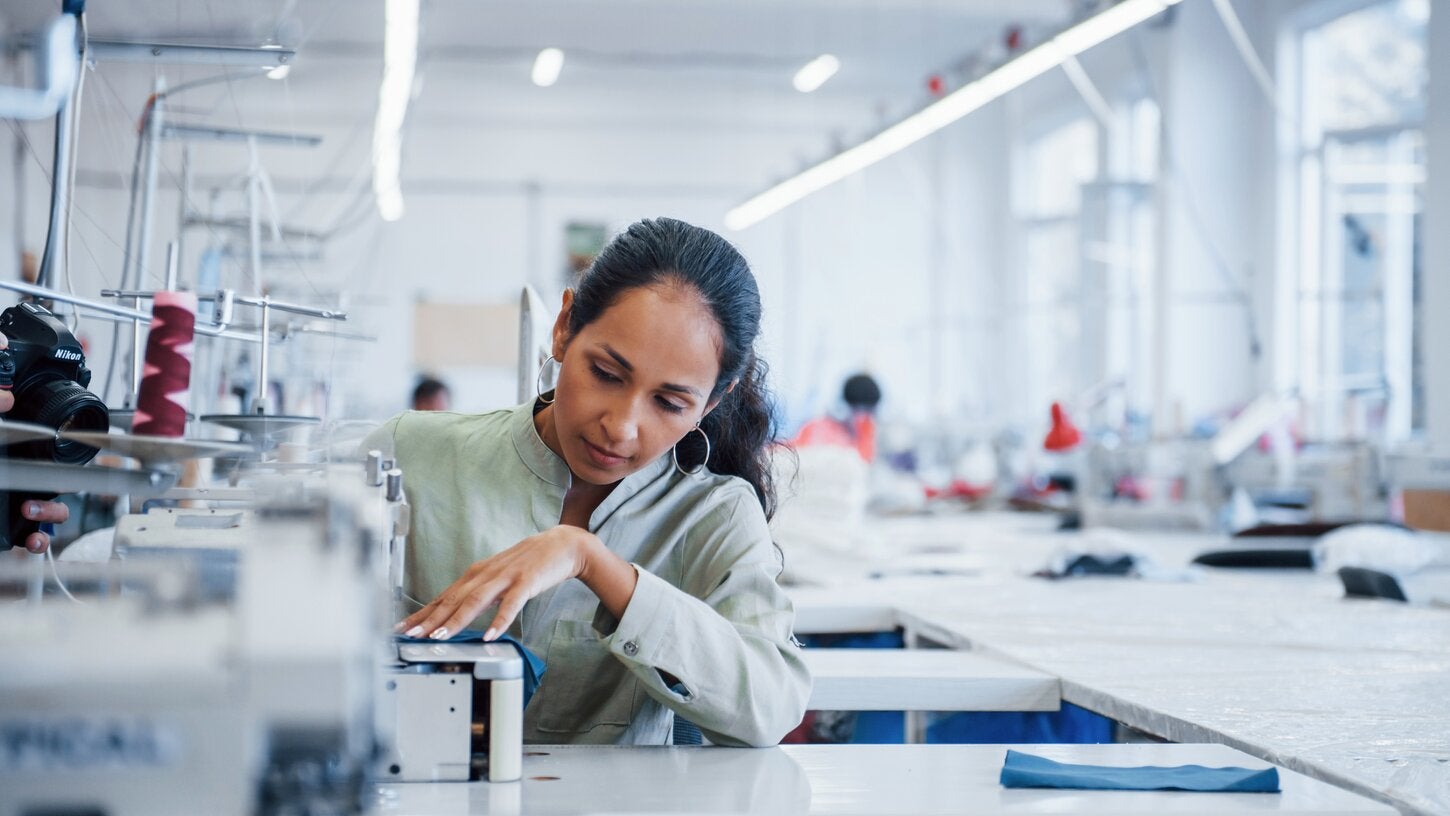 After nearly two years of massive upheaval, the global textile, apparel, and footwear manufacturing industries are once again finding their feet. Still, the industry faces significant challenges. Amid supply chain disarray, unpredictable demand, and continued pressure on the bottom line, fashion manufacturers still struggle to maintain efficient production, delivery, and fulfilment.
With growth being a key priority in the years ahead, fashion manufacturers are turning to enterprise-wide digital transformation initiatives by implementing a Digital ERP: SAP S/4HANA for Fashion Manufacturing. A nexus for growth, the platform is fast becoming a part of these companies' arsenal to combat the demand for agility and end-to-end digitisation.
How can SAP S/4HANA® digitise business processes across your manufacturing operations?
Connect processes – from production to shelf and beyond with SAP S/4HANA for Fashion Manufacturing. In an era focused on continuous innovation and anticipating customer needs, SAP S/4HANA for Fashion Manufacturing delivers greater visibility across manufacturing, wholesale and retail businesses, helping you keep operations running at peak levels.
Built for Fashion
Manufacture and fulfil orders using best-practice processes developed for fashion manufacturers.
A Scalable, Proven Practice-based Platform
SAP S/4HANA® for Fashion and Vertical Business provides a digital core that will scale as your business does. With proven practice processes supported by our expertise, the solution provides the vital backbone needed for a fast-growing fashion house that seamlessly integrates new and emerging technologies.
Real-time Pulse of the Business
Use real-time data and insights seamlessly to take prompt action and take preventive measures to minimise interruptions in production. Capture the true value of an ERP with access to connected, standardised, and industry-specific processes for a single source of truth.
Customer Centricity
By collecting and analysing real-time data, you can make quick decisions about forecasted lead times, inventory, and production capacity to be agile and focused on the end customer.
Supply Chain Transformation
Transform your supply chain process by bringing in agility and better collaboration across all areas of the business. Gaining visibility across the supply chain helps you prioritize and better service customers, shorten lead times, and strengthen competitive positioning.
Download solution brief on SAP S/4HANA Fashion Manufacturing
Download our comprehensive brief for an overview of how SAP S/4HANA can help fashion manufacturers build a strong foundation for their growth initiatives and overcome:
Scalability limitations with legacy ERP and third-party systems
Manual spreadsheet-based processes
Data integrity issues
Siloed processes and systems across the organisation