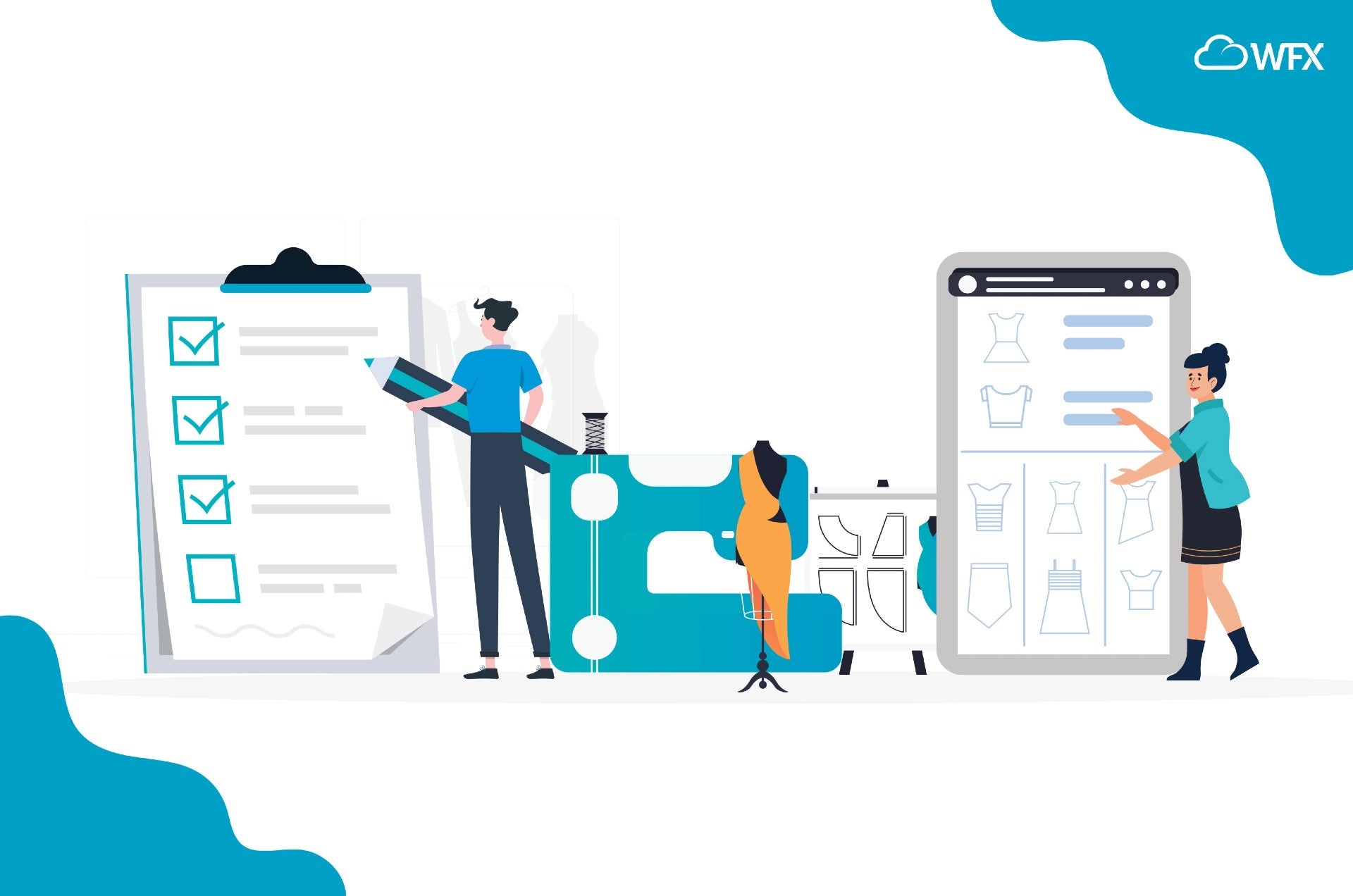 As the world becomes increasingly digital, the fashion industry is being forced to change the way it operates. Product development, in particular, has been impacted by the shift to online commerce and the challenges posed by the recent pandemic and the supply chain disruptions that followed.
In the past, product development was often a slow and manual process, with designers and production teams relying on spreadsheets and physical samples to create new collections. However, with the advent of Product Lifecycle Management (PLM) software, the fashion industry is changing, and WFX – World Fashion Exchange has been at the forefront of this transformation.
In this article, we'll take a closer look at how WFX has helped several successful fashion brands streamline their product development processes and become more efficient, agile, and profitable. These real-world experiences demonstrate the power of WFX as a tool for fashion companies of all sizes.
Streamlining product development and reducing time to market
In today's world, speed to market is everything. WFX Fashion PLM helps companies streamline their product development processes and bring all functions together on a centralized platform. This has a direct impact on the time it takes for a brand to bring its products to market.
Ferry Helmer, co-founder, Mexx, a leading Dutch fashion brand, explained: "Before WFX, we were using too many applications, excel sheets (and their multiple versions) to manage product information. This made it difficult to find information when we needed it, and as a result, the team was struggling to reach important deadlines."
Streamlined processes mean fewer errors and faster production. NINE&Co, the parent company of 6 leading maternity and kids' fashion brands in The Netherlands, is great proof of achieving speed with WFX. Rob Van Thiel, Design director, NINE&Co, said, "Insights from WFX have been incredible at helping us speed up our product development. We've shortened our lead times from more than 15 months to just around 12-14 weeks (about three months)!"
Similarly, Julia Moldovan, Director of Production, OAK + FORT, a fast-growing Canadian fashion and lifestyle brand, said, "With WFX, we can create a clear package for our vendors with auto-calculated measurements that are easy to understand and use—all without wasting time dealing with complicated, outdated or inaccurate spreadsheets."
Centralising all data and improving collaboration
One of the key benefits of WFX PLM is its ability to centralise all data and information in one place. This makes it easier for companies to access the information they need and improve collaboration across internal and even external teams.
ELK, an Australian fashion brand, has experienced this firsthand: "WFX is our core business operating system, but it's also used as the source of product information that feeds our eCommerce website. Data is directly fetched via APIs from WFX and pushed to our website with accurate and real-time product information. WFX helps us drive operational excellence, enabling us to bring new products to market faster and more efficiently," said Adam Koniaras, managing director, ELK.
In fact, WFX PLM's Vendor Collaboration Portal is a favourite feature for many brands. Nine&Co's Van Thiel explains: "The Vendor Portal is an effective and efficient way of working with suppliers as it allows our vendors to directly access the system, which means we're all working with the most up-to-date information at all times."
"Thanks to WFX, we don't need to send multiple emails with files to our vendors anymore. Everything can be stored in one place and accessed by anyone who needs it."
In addition, WFX PLM allows remote teams to stay connected and aligned, even during times of disruption. American premium jewellery brand Gorjana spoke to the importance of this feature: "Even as Covid-19 disrupted the world, having a system that allowed us to keep all our remote teams connected and aligned, not only internally but also globally with our manufacturers, was amazing."
WFX's expertise and experience in the fashion industry
The fashion industry is unique and requires a specialized solution, and this is what gives WFX an edge over all its competitors in the market. With over 20 years of experience in the industry, WFX has worked with all kinds of fashion businesses – 600+ brands and manufacturers across 50+ countries—so they know exactly how to build the right solutions for every company.
Evelyn Gibson, Production and Purchasing Manager at Spell, an Australian fashion brand, appreciated this expertise saying, "The journey with WFX has been great. WFX's desire and willingness to help us get the best use of the platform has been a hallmark of our working relationship. We see this as a long-term partnership and continuously find ways to gain more from the solution."
WFX's deep industry-specific expertise and experience also ensure that the PLM is up-to-date and relevant, providing fashion brands with the tools they need to stay ahead of the curve. Ron Janssen, co-founder, Mexx, part of the RNF Group, explained, "We chose WFX PLM specifically for their robust Product Information Management (PIM) and Digital Asset Management (DAM) modules. The fact that they were able to provide us with all the features we needed in one solution was key to our decision."
This level of expertise and support ensures WFX users can get the most out of WFX PLM and make the most of its industry-specific features. Whether it's creating a bill of materials, making grading charts, or adding style and fit comments to tech packs, WFX PLM has everything a fashion brand needs to streamline its product development process.
Industry best implementation process and cost-controlled plans
In any software implementation, the key to success is a smooth and efficient transition. WFX has mastered the implementation process, providing brands with the support and training they need to make the move as seamless as possible.
Marium Zain, Operations and Sourcing manager at Wiggle, a leading European sporting goods retailer, said, "Working with the WFX team is a great experience. The implementation team understands exactly what I mean and thinks way further ahead in terms of getting what I want to do with WFX. We have solved so many of the problems that were discussed when we started, which proves that my feedback did not go in vain."
Speaking about WFX's implementation at 100-year-old iconic British brand Belstaff, director of Programme Management and IT Navid Jilow said: "WFX worked in partnership with Belstaff to successfully roll out the WFX PLM solution within a wider IT transformation program. The WFX application provides superior capabilities compared to our previous systems and is more intuitive to use. As this was a large-scale digital transformation program, it was very helpful to use their expertise to help shape solutions. I would recommend both their software and delivery team."
Similarly, OAK + FORT's Julia Moldovan added, "The WFX team spend the time to build a program that you're going to need and use. The customisation process that we worked on with WFX was also great. They sat down with us to have very in-depth conversations about what we needed, what features were important to us, and how our company operated, and then they made suggestions on solutions of how to customize the program to fit our needs so that it wasn't generic and really worked for us."
Summary
WFX is a powerful tool that streamlines the product development process, improves collaboration, and helps companies save time and resources. These success stories are just a few examples of how WFX PLM has digitally transformed fashion businesses.
The WFX team's personalised approach to implementation, combined with its ease of use, has made it an indispensable tool for fashion brands looking to digitally transform their processes and remain competitive in a rapidly changing industry.
As such, it won't be wrong to say that WFX PLM is more than just a software solution; it's a catalyst for change in the fashion industry. Brands that embrace digital transformation with WFX can achieve greater transparency, efficiency, and speed, allowing them to meet the demands of a fast-paced, constantly evolving market.
The future of fashion is digital, and WFX PLM is leading the way. Learn more about what WFX can do for your fashion business by speaking to a WFX Fashion Consultant.