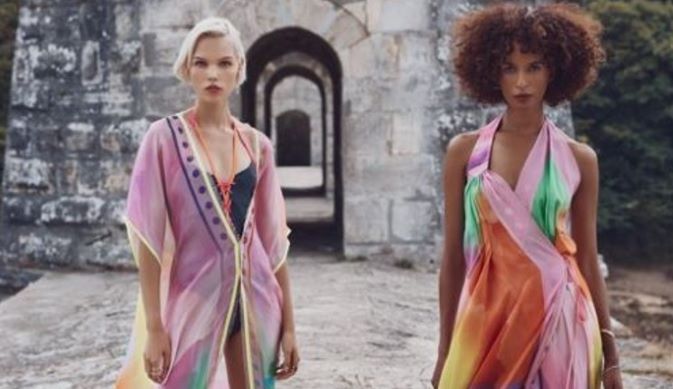 The apparel sector in Turkey is looking to build on its longstanding record as a major apparel producer for the US market, offering quality exports at a swifter time-to-market than its key competitors in Asia, especially China.
What is the current market for Turkey apparel exports in the US?
Turkey's apparel exports to the US remain robust – at around US$1bn-a-year according to Mehmet Kaya, a board member of the Istanbul Apparel Exporters Association (İstanbul Hazır Giyim ve Konfeksiyon İhracatçıları Birliği – İHKİB). But the industry sees an opportunity to reinvigorate its sales as US retailers diversify sourcing amid ongoing US trade wars with China, and demand for more sustainable garments, which is a specialism of the high-quality Turkish industry.
The changes brought to the global fashion industry by the Covid-19 pandemic over the past year has opened a window of opportunity for Turkey to take advantage of changes in supply-chain management and near-shoring.
With US apparel imports around US$100bn annually, there is a large apparel market to tap: "We are targeting US$5bn in exports a year, about four to five percent of the market," said Haldun Boz, a İHKİB board member, which would net Turkish exporters US$4bn to US$5bn in receipts.
"Demand from US brands and buyers is growing faster after slowing during the pandemic. We are very hopeful about the US market," said Boz, who noted that Turkish exports would not compete with regional Jordanian or Egyptian manufacturers (who have a price advantage with a zero duty in the US), but rather take market share because of the quality of Turkish products. Exporters will "enter as Turkish products with our own character," said Boz.
The İHKİB is strengthening its partnerships with US bodies such as the US Fashion Industry Association (USFIA), while encouraging manufacturers to take part in trade shows such as Coterie and Magic, as pandemic travel restrictions ease. Further, Mr Mustafa Gültepe, İHKİB President is now a member of the industry council of the Fashion Institute of Technology of New York, working on projects designed to connect the manufacturing industry with designers.
"We are working with US companies not only at the trade level but also on ordering and technical terminology, which is a bit different from Europe's," said İHKİB Board Member Mehmet Kaya.
Kaya is playing a key role in bolstering US business, as when other Turkish manufacturers were opening representative offices in Europe his firm opted for New York City. "I have had an office on Broadway for the past six years and we're one of the main producers for many US brands," he said. Out of his company's US$150m turnover, around 60% is from US companies.
Turkish denim brands are also selling well in the US with it being the largest export market for Turkey's denim brand, Mavi's and over one million jeans a year being sold in the US and Canada. Out of 20 million pairs of jeans in a year, the US accounts for around a quarter of whole exports (the remainder to Europe) said İsmail Kolunsağ, CEO of another İstanbul-based denim company and an İHKİB board member.
How can the apparel sector grow its share of US exports?
While Turkey can increase its share of the US denim market, it also has opportunities to export other garments. "Turkey has the potential to increase market share in the US through activewear and knitwear. In addition to denim, these three segments offer a competitive advantage for Turkey," said Navdeep Sodhi, partner at the Switzerland-based Gherzi Textile Organization.
Turkey can also take advantage of its role as a manufacturer of US branded garments for the European market, said Kolunsağ.
For trade to develop further, he said Turkey should capitalise on its strong research and design ties with Europe. "We need the US to understand and observe the success of our relationship with Europe and how this can benefit the US market. The US makes allocations for longer lead times for garments from the Far East, but if they understand quick lead times, and the need for less inventory stock, Turkish production can be beneficial," said Kolunsağ.
Conversely, Turkish manufacturers need to study the US market, he advised. "More Turkish companies should go to the US to understand the market, the branding strategies and allocate better capacities. Scaling is very important in the US, because quantities are much bigger than for Europe so manufacturers should also change capacity and scale accordingly," said Kolunsağ.
That said, Kaya believes that 40% of the Turkey apparel industry is ready to increase its exports to the US market as more orders come in and relationships with US buyers deepen.
Click here to read how the Turkish clothing sector is capitalising on sourcing diversification and changes in retailers' orders in the wake of the Covid-19 pandemic. 
Written by Paul Cochrane.