Decisions made decades ago have come back to haunt the fashion industry when it comes to environmental governance. About 30 years ago, free trade dogma took hold in our industry and the halls of government. New trade agreements were negotiated. The World Trade Organisation was established, and China was rewarded with Permanent Normal Trade Relations with the United States. Consequently, business was globalised, while economies became evermore intertwined.
In the case of textiles and apparel, offshoring was all the rage. Many sourcing executives scoured developing countries looking for the lowest-cost producers to make their products with a fierce competition that was a race to the bottom for fast, disposable fashion. But lost in all of this were domestic manufacturers and labour and environmental standards necessary to ensure a sustainable supply chain.
However, globalisation brought unforeseen consequences such as well-documented environmental harm, lax overseas labour standards, and a hollowing-out of the middle class here at home and in developed economies — actual costs with real implications for people everywhere.
The fashion industry — from material sourcing, through supply chains to washing and waste — is estimated to be responsible for 8% to 10% of global carbon emissions according to the United Nations.
But what can the industry do? The entire sourcing system needs to be overhauled. Changing times like those in which we live demands no less.
Apparel nearshoring from an environmental perspective
Fortunately, there are solutions already available to the sourcing community that make business sense while also addressing our industry's environmental and labour challenges. For instance, a lot has been written about nearshoring as a business strategy. Still, more needs to be written about the benefits of nearshoring from an environmental perspective. The planet wins when supply chains are shortened.
How well do you
really

know your competitors?

Access the most comprehensive Company Profiles on the market, powered by GlobalData. Save hours of research. Gain competitive edge.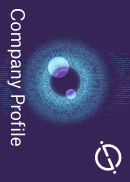 Company Profile – free sample
Thank you!
Your download email will arrive shortly
Not ready to buy yet? Download a free sample
We are confident about the unique quality of our Company Profiles. However, we want you to make the most beneficial decision for your business, so we offer a free sample that you can download by submitting the below form
By GlobalData
The business case for nearshoring centres on speed to market by maximising geographic proximity to consuming markets. Shortened supply chains make successful speed-to-market strategies possible — but these supply chains are far less carbon-intensive than traditional trans-Pacific sourcing.
Think about it. Instead of shipping components to four or more countries for assembly into finished products halfway around the world, nearshoring only requires one to two countries for production and delivery. Moreover, nearshoring means supply chain delivery is measured in weeks rather than months compared to the logistics of sourcing from Asia.
Reshoring apparel production to the US, and nearshoring to our Western Hemisphere trade partners, offers the best solution to countering high levels of greenhouse gas (GHG) emissions and environmental pollution found in global supply chains.
In addition, US-based textile and apparel producers are at the forefront of developing and implementing innovative sustainability advancements, ranging from recycling plastic bottles into fibres and yarns and new innovations in biodegradability, to employing efficient and sustainable practices in factory operations.
Trade agreements and tariff incentives to aid the environmental benefits of nearshoring
What's more, there are trade agreements that facilitate nearshoring that grows manufacturing jobs, drives and supports investment, benefits the environment and provides duty-free access to the US market. Specifically, there are the United States-Mexico-Canada (USMCA) and Dominican Republic-Central America Free Trade (CAFTA-DR) agreements. Both agreements maximise nearshore speed to market by providing tariff incentives for using regionally-made and US-made yarn and fabric in finished clothing exported to the United States. This is a win for the environment and a win for US and Western Hemisphere workers, and also drives massive investment and supports over one million jobs.
And there are environmental benefits. Shorter supply chains are far less carbon-intensive than other global alternatives. Agreements like CAFTA-DR provide a mechanism where trade and environmental stewardship intersect. Yarn-forward rules of origin encourage regional supply chains. They not only encourage local economic development and create more jobs but also reduce the industry's carbon footprint.
A Werner International study published in 2022 analysed the benefits of CAFTA-DR trade agreement on the regional supply chain and compared the net-carbon benefits of making apparel in the CAFTA-DR region versus China.
It states: "Comparing the carbon emissions of a garment shipped from China into the US market with one from the CAFTA-DR region to the US results in a large difference: on average apparel exported from China produces 51.8kg CO2 per ton, compared to 18.1KG CO2 from CAFTA-DR. [Additionally,] a relaxation of the yarn forward rule would significantly increase the use of carbon simply because inputs would be shipped from farther afield – i.e., from China to the CAFTA- DR region – for assembly, rather than directly from the region or US."
Werner's conclusions are striking in that the yarn-forward rules of origin provisions of the CAFTA-DR agreement help keep the carbon footprint of regionally-produced garments substantially lower than those made in China. In fact, they estimate it's one-fifth the carbon intensity to ship something from Honduras than it is from Asia. As such, the CAFTA-DR agreement represents the intersection of trade policy and environmentalism and provides a blueprint for future trade agreements that encourage environmental stewardship.
The industry's original desire to spread production out across the globe has only increased the industry's vulnerability to disruption while at the same time increasing its environmental footprint. And now we have well-documented forced labour violations in the cotton fields of the Xinjiang province of China in these same global supply chains.
Domestic, regional manufacturers stepped up during the pandemic
When global supply chains buckled in the face of the pandemic, fortunately domestic and regional manufacturers stepped up to fill the gap. As a result, when trans-Pacific supply chains reopened, ports were overwhelmed by the volume of goods shipped that were previously held overseas in lockdowns. It's worth pondering how much pollution was released with all those container ships stacked off the coast of Long Beach a year ago.
Indeed, there must be a better way. And there is — source closer to home to support local economies and workers and help the environment. The planet will thank you.
About the author: The National Council of Textile Organizations (NCTO)'s president and CEO, Kimberly Glas, has over 20 years of experience in government policy development and advocacy. She most recently served as executive director of the BlueGreen Alliance, a national partnership of labour and environmental organisations working to advance the creation of quality US jobs in the clean energy economy. Before leading the BlueGreen Alliance, Glas served as the deputy assistant secretary for textiles, consumer goods, and materials at the US Department of Commerce.
Earlier this week, the US apparel, footwear and retail sectors were at loggerheads with the textile industry over the impact of Section 301 tariffs which experts suggest are unlikely to be lifted by the Biden Administration as China and the US continue their power struggle.