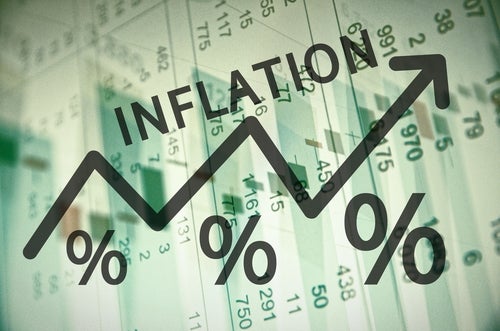 While this might suggest fashion consumers are driving demand both in store and at a manufacturing level, it seems retailers are continuing to struggle – so much so that this pressure is now reaching the supplier far more directly.
Earlier this year, following its acquisition of JD brands, Frasers Group reportedly requested a 10% discount off outstanding payments and a 20% discount off ordered goods for spring-summer 2023.
And Boohoo appears to have followed suit. Suppliers of the fashion giant last week reportedly received calls from the retailer demanding a 10% discount as a way of "capturing deflation in a timely manner".
Boohoo is one of a number of retailers now looking to optimise operations in a bid to cut costs but this latest move is one that will undoubtedly increase concerns for suppliers that are already battling financial concerns of their own.
But it's not all doom and gloom. Investment and expansion is still happening in the retail space, with sustainability front of mind.
Marks & Spencer (M&S) has just injected fresh funding into Nobody's Child, the eco-conscious fashion brand it owns a 27% stake in, while fashion e-tailer Shein has partnered with circular economy technology company Queen of Raw as part of its efforts to achieve a fully circular textile industry by 2050.
Investments like these depend solely on consumer spending, and the retailers that will win are those that get it right in terms of offering value for money.
With summer just around the corner, retailers will be hoping for some much-needed sunshine and an easing of inflation to entice consumers back into stores and online after what can only be described as a pretty stagnant start to the year.
Adidas donating proceeds of leftover Yeezy stock is 'sensible' say experts
Fashion industry onlookers have applauded adidas' decision to sell the remainder of its Yeezy merchandise and donate the proceeds to charity as a "sensible move".
MEPs back ruling to ban misleading green claims on products
With 544 votes to 18 and 17 abstentions, the plenary approved the proposal to improve product labelling and durability and ban misleading claims.
UK retail sales increase in April amid inflationary pressures
According to the BRC-KPMG Retail Sales Monitor (RSM), although British retail sales growth remained stable in April, the high inflation rate meant customers were receiving less value for their money.
Boohoo reportedly 'demanding' 10% supplier discount to cut costs
UK online fashion retailer Boohoo is reportedly demanding a 10% discount from its suppliers in a move aimed at cutting costs.
IndustriAll slams H&M on continued Myanmar sourcing
IndustriAll has called out Swedish fashion group Hennes & Mauritz (H&M) for continuing to source from Myanmar despite the country's humanitarian crisis brought on by the military coup.
Asos shares nosedive as losses widen amid consumer cutbacks
ASOS has reported a widening of losses in its first half but the ecommerce retailer says it is starting to see the benefits of its turnaround strategy.
LABS worker safety programme launches in Indonesia
Worker safety programme, The Life and Building Safety Initiative (LABS), has launched its operations in Indonesia's garment sector.
M&S provides fresh funding for eco-conscious fashion brand
Marks & Spencer (M&S) has injected fresh funding into Nobody's Child, the eco-conscious fashion brand it owns a 27% stake in, to support its continued growth.