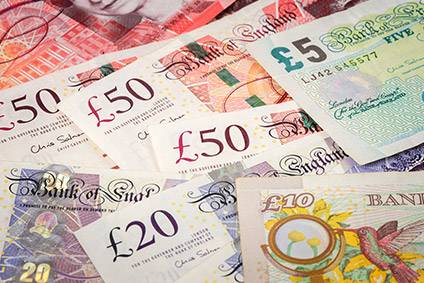 On the one hand brands and retailers prefer to steer clear of sales and promotional activity as, not only can it cause damage to brand loyalty long-term with customers increasingly sensitive to pricing changes, but it can also negatively impact bottom line.
On the other hand, the current economic situation is fuelling the rise of the cost-conscious consumer; the bargain-hunter.
It certainly puts brands and retailers in a precarious position with increases in energy prices, higher wage costs at supplier factories and increased cost of shipping which results in their own costs going up, squeezing margins.
While previously, these small, occasional cost increases could be absorbed by the brand or passed on to the consumer – who might not have felt it as strongly because they weren't facing price increases across the board – in today's climate consumers are indeed swapping out for the more affordable option.
Primark last week announced it would hold price increases beyond the spring/summer period next year in a bid to support its core proposition of everyday affordability and price leadership.
Industry onlookers applauded the move saying they believe it will help make Primark more desirable as consumers increasingly cut back on non-essential fashion spend, and will allow it to better compete with its value and mass-market competitors like the grocers, Matalan and Pepco, many of which are likely to pass additional costs on to consumers.
Meanwhile, Revionics, a software company that develops lifecycle price optimisation software for retailers , is urging brands and retailers to employ artificial intelligence to direct their pricing strategies, adding that promotional activity is a huge opportunity for retailers in the wake of rising inflation, but getting it right is the challenge.
A sophisticated AI solution, supported by the best processes and strategies, can fundamentally transform retail and e-commerce while benefiting both consumers and retailers alike. Pricing is currently the most advanced field of AI application in retail with the highest feasibility and the most value potential.
AI can direct pricing strategies, counter inflation effects says expert
Artificial Intelligence (AI) is a game changer for retail pricing teams to realise better net profit outcomes from their efforts around retail promotions at a time when rising inflation is pressuring costs, experts suggest.
Primark move to hold price increases will boost loyalty, sales
Primark's value proposition will be its competitive advantage as a cost-of-living crisis sees spending across the UK severely strained, industry onlookers concede in the wake of the retailer's full-year results.
INTERVIEW: Reshaping the fashion supply chain during a cost of living crisis
In an exclusive interview Nikki Baird, vice president of strategy at retail technology provider, Aptos, reveals how brands and retailers can streamline the fashion supply chain to reduce delivery times and wastage, and ultimately boost sales during the cost of living crisis.
Just Style to speak at Made in Bangladesh Week's Dhaka Apparel Summit
Just Style's managing editor, Laura Husband, is a speaker on an expert panel at Made in Bangladesh Week's upcoming Dhaka Apparel Summit on the changing Bangladesh garment industry narrative.
In other news…
OPINION: Struggling in a tough apparel sourcing market? Source closer to home
H&M signs open letters committed to policy on climate change at COP27
Apparel sector loses US$15.3bn in supply chain waste – report
Gap's China business to run under new 'franchise model' from 2023
Renewcell commercial-scale textile-to-textile pulp mill opens
COP27: Alpine Group proffers recycled textile
Worker-driven tools needed to uphold labour rights in Uzbekistan cotton sector
Kohl's Gass named as incoming Levi Strauss & Co CEO