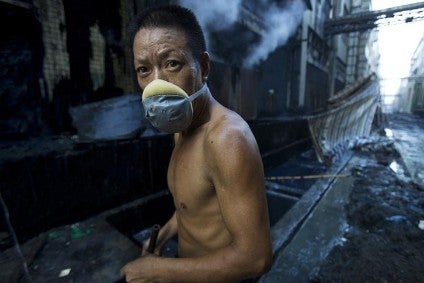 The vast number of sustainability-focused initiatives already running across the global apparel and textile sectors has a new addition: the Fashion Pact. But does it go far enough to really make a difference in reducing the industry's environmental impact – or just add more complexity and confusion to the issue?
Signed by 32 major fashion players representing 150 garment brands – including adidas, H&M, Inditex, NIKE and Gap Inc – the new Fashion Pact was launched to coincide with last month's G7 meeting in France.
The latest in a long line of apparel industry initiatives, this one is led by French luxury goods group Kering, and aims to reduce the industry's negative environmental impact by addressing what it says are "achievable" priorities in three key areas: Climate, Biodiversity and Oceans.
It will support Science-Based Targets (SBTs) including zero greenhouse gas (GHG) emissions by 2050, with the goal of 100% use of renewable energy within supply chains by 2030.
It also calls on the fashion industry to restore biodiversity by supporting "regenerative" approaches to agriculture, including sustainable sourcing of key raw materials and using inputs that have no negative impact on key species and ecosystems.
How well do you
really

know your competitors?

Access the most comprehensive Company Profiles on the market, powered by GlobalData. Save hours of research. Gain competitive edge.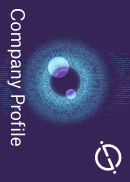 Company Profile – free sample
Thank you!
Your download email will arrive shortly
Not ready to buy yet? Download a free sample
We are confident about the unique quality of our Company Profiles. However, we want you to make the most beneficial decision for your business, so we offer a free sample that you can download by submitting the below form
By GlobalData
To protect the oceans, signatories have pledged to cut single-use plastics by 2030, eliminate microfibre pollution from consumer washing of synthetic materials, and take steps to safeguard rivers and oceans from chemicals released through the production supply chain.
The ultimate aim is to get at least 20% of the global fashion industry as measured by volume of products to join the pact – with other companies that have signed up so far also including Burberry, Carrefour, La Redoute and PVH Corp.
The need for action
As with any new initiative, the initial fanfare has now given way to a degree of scepticism as to whether this pact really will change the fashion industry's environmental trajectory for the better.
Of course the industry knows it has a problem, and that it would be foolish to do nothing to alleviate its contribution to pollution and a warmer planet. But does this new pact offer anything more than the myriad of sustainability initiatives that already exist?
According to the United Nations, fashion is one of the world's worst polluting industries, contributing to 10% of global greenhouse gas emissions and 20% of global wastewater. Textile dyeing is the second largest water polluter globally and it takes around 2,000 gallons of water to make a typical pair of jeans.
Calculations suggest total greenhouse gas emissions from textile production amount to 1.2bn tonnes annually – more than the emissions of all international flights and maritime shipping combined
Calculations also suggest total greenhouse gas emissions from textile production amount to 1.2bn tonnes annually – which is more than the emissions of all international flights and maritime shipping combined.
But many of the largest firms across the clothing supply chain already have their own internal plans in place to try to reduce their negative impact on the environment – as the almost constant flow of updated sustainability commitments shows. So it's not surprising that it's these companies who are among the first to add their names to the Fashion Pact agenda.
On top of this, there's a plethora of existing sustainability groups and initiatives for them to join. Indeed, the Fashion Pact says it intends to focus action on the "gaps" in existing groups such as Apparel Impact Institute, C&A Foundation, Ellen MacArthur Foundation, Fair Fashion Center, Fashion For Good, Sustainable Apparel Coalition, Textile Exchange, The United Nations Framework Convention on Climate Change (UNFCCC), UN International Labour Organization/Better Work, and the Zero Discharge of Hazardous Chemicals (ZDHC).
Which begs more questions: Won't the G7 pact just add more complexity and confusion to the mix – even diverting resources away from more meaningful steps to reduce harmful impact? And is it even possible to separate all this noise from any real action taking place?
Recent research for the 2019 update of the Pulse of the Fashion Industry report suggests that after a flurry of initial targets, larger brands and retailers are struggling to scale up their environmental and social strategies – which, in turn, is slowing the industry's sustainability progress.
First mile focus
It's also no secret that the largest unaddressed part of the industry's environmental impact lies in the "first mile" of fashion supply chains; that is, at the farm level, in locations where raw materials are sourced, and the initial processing stages.
The pact acknowledges this, saying this is where "all commitments will focus." Yet with the exception of Chinese textile giant Ruyi Group and Hong Kong based Fung Group, parent of global sourcing giant Li & Fung, all the signatories are brand owners and retailers.
And its intention is to attract more signatories across a mix of luxury, "mid-level" and "affordable" brands – with no mention of suppliers.
There's no mention in the Fashion Pact of the environmental impact of making components in multiple countries for final assembly and shipment to consumers around the world
It's unclear how much control these companies can exert – or how far-reaching their impact will be. Not only do they, for the most part, not directly own these parts of their supply chains – but it is also questionable how much visibility they have beyond the first tier or two.
Within the Climate Commitment, for example, is a pledge to switch to "100% renewable energy across own [brand and retailer] operations" yet only "the ambition to incentivise implementation of renewables in all high impact manufacturing processes along the entire supply chain by 2030."
Yes they can try to use their considerable leverage to set targets and incentives for their suppliers to comply with, although with most of the SBTs in the fashion industry applying to companies' own operations rather than emissions at the raw material level, it's unclear what they'll be focused on.
There's also the question of whether they even know who their raw material suppliers are. Textile and apparel supply chains are notoriously complex and opaque, bridged by intermediaries, and certainly not optimised for traceability further upstream towards raw material processing.
If they do manage to navigate these issues, supply chain partners must then be given the support and tools needed to make the necessary changes.
Indeed, as industry consultant Robert Antoshak wrote on just-style recently, by some calculations it's not unusual for a T-shirt and its components to travel some 15,000 miles from the source of raw material, cotton, to the ultimate consumers in the form of a finished garment. Another challenge that doesn't seem to be addressed is the large carbon footprint created by the fashion industry's scattered global supply chains. There's no mention in the Fashion Pact of the environmental impact of making components in multiple countries for final assembly and shipment to consumers around the world.
"I see numerous NGOs and environmental groups cajole brands and retailers to lessen their ecological footprint by adopting this standard or that, promoting the use of renewable energy in their production, or utilising "closed-loop" production techniques to clean up the industry," Antoshak adds.
"But there's still the problem of economics. Unless there's a financial incentive to change, our industry as a whole won't."
Voluntary guidelines
Linked to this last concern is the fact the Fashion Pact is not legally binding: it's simply a voluntary set of guidelines. The 32 signatories will implement proposed changes to their own operations – yet there won't be any punitive measures if they fail to live up to their commitments. The companies will also report their own progress – and it's unclear how tangible change will be monitored.
If only 20% of the fashion industry commits to the 'net zero' by 2050 target it will be "too little too late"
Worker rights group Clean Clothes Campaign points out that decades of voluntary certification, labelling, and brand level commitments have so far failed to deliver genuine or lasting change to global garment supply chains.
"The time of non-committal promises is over," the group says, adding the steps forward should be embedded in legally binding legislation and agreements, a coherent set of accountable and enforceable measures, as well as existing international frameworks.
In particular it would like to see the Fashion Pact contribute to the implementation of the UN Guiding Principles by setting up a framework of transparency, monitoring, and accountability of the sustainability of fashion.
And it wants "clear and ambitious entry conditions" so that companies can only participate if they take measures to avoid all sector risks in accordance with the Organisation for Economic Cooperation and Development (OECD) Guidelines for environmental and human rights due diligence in global textile supply chains; implement the International Labour Organization (ILO) core labour standards and measures to reach living wages; and publicly disclose factory level information about their supply chains.
"Too little too late"
Environmental organisation Stand.earth is calling for quantitative details from companies outlining how they will meet the UN Paris Agreement goal of keeping the global temperature rise below 1.5 degrees Celsius.
"As signatories work toward becoming 'net zero' by 2050, they must ensure that at least two-thirds of their greenhouse gas reductions come from energy efficiency measures and a transition to renewable energy across the entire supply chain, and avoid relying on false solutions like renewable energy credits or carbon offsets," says Liz McDowell, director of campaign strategies at Stand.earth.
Hitting the 'net zero' by 2050 challenge is also likely to be hampered by the fact that most of the industry isn't yet included in the new pact.
If only 20% of the fashion industry commits to this target it will be "too little too late," notes Sienna Somers, policy and research coordinator at Fashion Revolution, a global movement calling for greater transparency in the fashion industry.
"In addition, SBTs assume everyone is essentially doing their 'fair share'. Yet if the remaining 80% of the industry is not making progress towards tackling climate change, these actions will not be enough."
And as always when it comes to sustainability, there's an elephant in the room: The major part of the industry's impact lies in the sheer volume of clothing it produces. How can the fashion industry really clean up its act when its entire business model is  based on selling more products more frequently, keeping costs down and pushing up profits?
Without facing up to the issue of overproduction and the resulting waste, it's unlikely the industry will ever be able to seriously tackle its role in the global climate crisis – or adequately claim sustainability, for that matter.
The pact hints at the ambiguity here. It commits to "Supporting innovation to eliminate micro-fibre pollution from the washing of synthetic materials" but there's no mention of eliminating or reducing the use of synthetics in the first place.
The real test of whether the Fashion Pact has the power to shift the needle on sustainability will come when signatories set out more in-depth action plans and pledges on specific targets – expected in October – and start to report on their progress and overall impact reduction. Setting clear targets, deadlines, and transparent reporting will be key to its success.
To date, the Fashion Pact coalition comprises: Adidas, Bestseller, Burberry, Capri Holdings Limited, Carrefour, Chanel, Ermenegildo Zegna, Everybody & Everyone, Fashion3, Fung Group, Galeries Lafayette, Gap Inc, Giorgio Armani, H&M Group, Hermès, Inditex, Karl Lagerfeld, Kering, La Redoute, MatchesFashion.com, 
Moncler
, Nike, Nordstrom, Prada Group,
Puma
, PVH, Corp, 
Ralph Lauren
, Ruyi, 
Salvatore Ferragamo
, Selfridges Group, Stella McCartney and Tapestry, Inc. The
full text of the Fashion Pact can be read here
.