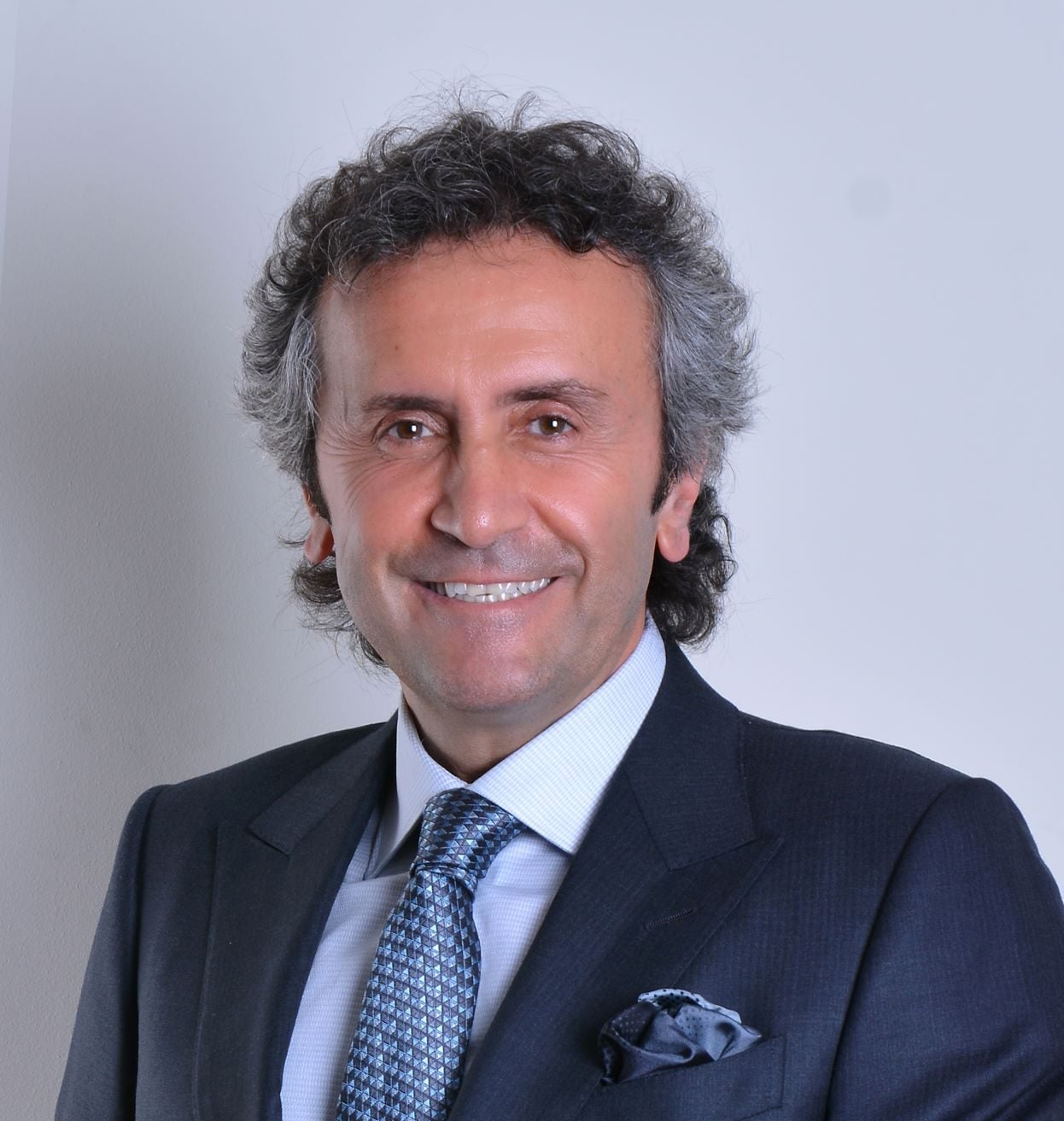 Spiralling inflation leading to higher costs of raw materials and weakening consumer demand are issues that are top of mind for clothing brands and retailers, well aware that as pockets are squeezed, nice-to-haves are first on the list to be cut.
Naturally, it's an anxious time for apparel suppliers who already face pressures to cut the cost of goods on one hand in order to keep customers while they battle rising raw material costs on the other. It's quite possibly one of the most challenging times the industry has faced, Senol Sankaya, the CEO of apparel manufacturer Yesim begins to tell me.
I'd last sat down for a chat with Sankaya at the turn of 2020 when the Covid pandemic had just hit. At the time, he acknowledged the future of the apparel industry was looking bleak, at least in the near term, but urged fellow suppliers to invest in offering more added value options to entice buyers. Particularly for Türkiye, he said, clothing suppliers could then boast an edge over sourcing countries further away from Europe.
That strategy has continued to pay off for Yesim, which like many of its Turkish peers, has vertically integrated supply chains, something that is hugely attractive to global buyers.
The appeal of Türkiye's vertically integrated factories
"Yesim sources around 90% of its fabric from Türkiye. Much of the cotton that goes into those fabrics is produced here in Türkiye. It's mostly only performance fibres and fabrics or polyester that we import.
"As a country, we are uniquely positioned in that we have vertically integrated operations. It gives us a much faster response time as we are not depending on another country or location for anything. We're just buying things in from a couple of hours away where factories have knitting, dyeing, printing and finishing all under one roof."
How well do you really know your competitors?
Access the most comprehensive Company Profiles on the market, powered by GlobalData. Save hours of research. Gain competitive edge.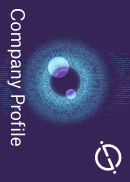 Company Profile – free sample
Thank you!
Your download email will arrive shortly
Not ready to buy yet? Download a free sample
We are confident about the unique quality of our Company Profiles. However, we want you to make the most beneficial decision for your business, so we offer a free sample that you can download by submitting the below form
By GlobalData
But he is a strong believer in the age-old adage of not putting all your eggs in one basket. Though Türkiye is strategically well-placed as a clothing supplier, operating out of several locations means Yesim is able to access a wider pool of brands and retailers.
In total, Yesim has nine factories: four in Türkiye, two in Moldovia which Sankaya says predominantly serve Mainland and Eastern Europe, and three factories in Egypt which have a strong US customer base.
I'm keen to know how this strategic placement served Yesim when Covid hit and China was effectively shut down.
"The supply chain was broken," Sankaya asserts. "But Türkiye benefitted from retailers and brands that needed a quick delivery of product. Higher freight costs, in some cases ten times higher, meant brands could not afford to ship from Asia and when they could, it was taking too long. Türkiye was able to fill that demand. It worked out well for us in the grand scheme of things."
Sankaya says since the pandemic, garment exports for the country have increased by almost double.
Yesim beat its own export targets in 2021 by 31% year-on-year, delivering exports worth US$480m. During 2022 it delivered clothing export turnover of $510m. But Sankaya says the company is taking a more conservative approach when it comes to its financial projections for 2023 with inflationary pressures, the Ukraine-Russia war and consumer softness affecting customers.
"If we hit the same as last year, we are very lucky. But honestly, I'm expecting a drop of around 3-4%. I do believe we will get back on track and begin to grow again in 2024," he says confidently, noting that brands are looking more at locations like Egypt and Türkiye as they aim to lower inventory and waste and be more sustainable.
"The things they are looking for in a supplier is that they are closely located, they are agile, have a vertical set up. Türkiye ticks all the boxes for this. We're struggling with some cost challenges at the moment on higher labour costs, energy and inflation, but I do think we will overcome this by the end of the year. Nobody wants to carry inventory anymore; they want to sell everything they buy. The fact that they can order smaller quantities more frequently and have them delivered in less than half the time it would to have it from Asia, does appeal to their buying strategy."
True sustainability is a safe bet
But despite Türkiye's apparel industry being so well-positioned when it comes to attracting buyers, it goes without saying that suppliers cannot afford to rest on their laurels. Quality, sustainability and transparency are today more crucial than ever and Sankaya says they need to be the mainstay of any supplier's strategy if they are looking to capture growth.
It's different today from how it once was, Sankaya reflects, telling me Yesim Tekstil, which sits within the wider Yesim Group, has been in operation since 1983.
"Things were slower, production was done with more time and cost was the overriding factor. Now consumers are pressuring brands to pay attention to their environmental footprint and those brands are pressuring us to do the same. There is much more to think about beyond just price. We have to factor in the dyes we use, chemicals, water savings, energy savings. Our focus is on empowering people, how we can automate more processes, and how we can incorporate digitisation. It's a lot to adapt to initially but it will make us better in the long run."
He says suppliers should not wait to be told to be green. Or greener. As consumer awareness around greenwashing grows, he says suppliers should be careful of not being caught out doing the bare minimum.
"It's no longer enough to include just a small amount of organic cotton and claim to have a sustainable product. Even where cotton is concerned, there isn't an endless supply of it. Especially when the population is growing, and more land is needed for food. We need to be investing in more post-consumer recycled (PCR) yarns. Have a five-to-ten year strategy for energy and water savings. Look to be moving into clean energy. All those things will serve you well in the future."
Earlier this year Yesim announced a solar energy investment at its Jade Textile facility in Ismalia, Egypt, which it says aims to meet 30% of the current electrical energy needs of the facility.
The programme, which was designed within Jade Textile as part of a value-added process aimed at providing renewable energy from solar panels, is also of particular importance in that it claims to be the first and largest project to use solar energy with a capacity of over 1.5 megawatts in the ready-to-wear industry in Egypt. Sankaya reveals the same is now being planned for Türkiye.
"We are planning a 25mW solar energy plant. The way we did in Egypt, we are looking at doing this for Türkiye. We will be using all our energy from solar. Then we are investing in recycled water which will be at the end of 2024. We plan to reuse 70% of wastewater in our operations. These are things we will keep on investing in and keep on doing as part of our strategy to get to zero emissions. And get our factories vertical so that you don't have to ship anything anywhere. That's part of our plan to help the environment. That's the responsibility of the factories and everyone. That's where we are very much aligned with our customers."
Investment in digitising and automating operations is also key to thriving as an apparel manufacturer in today's world, Sankaya explains.
"The high efficiency you can get from robotics, it makes sense," he says, adding that cost of labour is presently one of the biggest challenges for Türkiye's clothing manufacturers. Investing in automation and digitisation is one way of navigating that challenge.
Compete on quality when price is a no go
"It is hard to compete with Asia on price. But we can compete on quality, in offering high-branded fashion. This is Türkiye's core competence."
Over the next five to ten years, Sankaya says Yesim plans to grow its geographical reach in terms of business.
However, a cause closer to his heart is the growth of the people within the business.
"Our most important target is being a human developer company and really investing in people. This is our strategy for the coming years. Investing in our people, helping them to develop, and putting in career progression plans for them. We will be heavily investing in the human side.
"Digitisation and automation is another area we will focus our investment and of course, sustainability with a heavy push on incorporating PCR in our collections.
"These investments will help us create a more agile and sustainable business going forward."