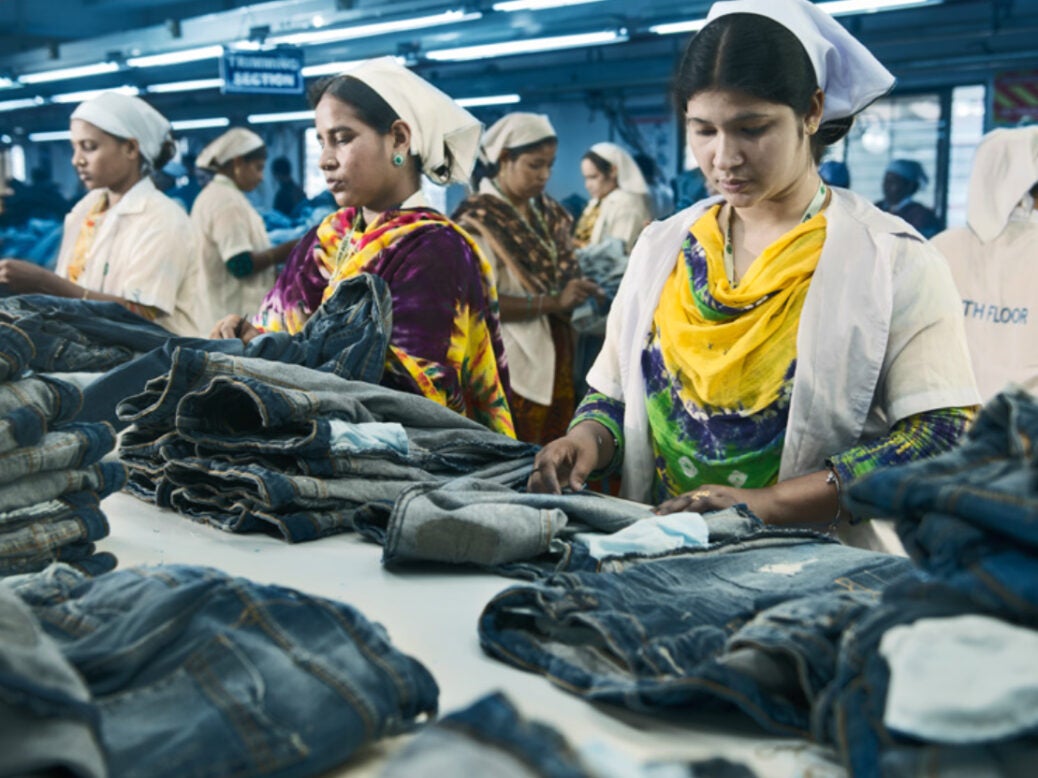 Azim Group, which produces apparel for global brands, including CK Jeans, Berksha, Walmart, Kohl's, Perry Ellis, Elcorte Ingles, Land's End and Falabella, recently implemented a new production planning tool, which it believes has significantly increased its efficiency.
Prior to implementing the Coats Digital FastReactPlan, Azim Group says its capacity management and line planning teams did not have the accuracy required to respond to a buyer's latest changes. As a result, extra effort and regular reviews were needed with merchandising to ensure all teams had a unified approach to delivery. The lack of sufficient data also meant capacity was either overbooked or under-booked, which led to late deliveries and the unnecessary rejection of new orders.
All departments at the Azim Group are now using the new production planning tool to create real-time reports and daily activity priorities, including KPIs, all of which are available for all departments to see. As a result, the Azim Group says it has saved nearly six person days per month in time efficiencies – a 68% time-saving in report generation as well as a factory efficiency increase of 7%.
"Since the implementation of FastReactPlan, it was crucial that we saw consistent increases in our planning process. I am pleased to say that we were successful in achieving this," Azim Group operations manager Ehsan Islam, says. "In the first year, our planning efficiency improved by 15% and will continue to improve going forward. Furthermore, the new system has helped streamline key processes such as order confirmation, capacity forecasting and line allocation – providing more accurate results compared with previous methods. Ultimately, the increased efficiency is reflected in higher growth in our business."
Azim Group deputy managing director Farhan Azim adds: "Following the implementation of FastReactPlan, we started seeing positive results quickly. These are improvements across major KPI parameters including factory efficiency, planning efficiency, on-time-delivery and on-time T&A completion. Moreover, the new system can process data much faster than the tools traditionally used in the RMG industry. Thus, it enables management to make more informed, data-driven strategic and financial decisions."
Azim Group now has all relevant information available in one platform, ensuring comprehensive data transparency and visibility across merchandising and planning processes, so that teams can update and respond to new information in an agile way. Now that minutes-based load vs capacity monitoring has also been established on true actual line plans, merchandising and planning teams can establish accurate plan-based capacity reports within minutes, guaranteeing a realistic capacity status, with timely warning alerts, to avoid overbooking or under-booking scenarios.
In November, seamless garment manufacturer Tefron announced it was using the same production planning tool to accelerate its digitisation strategy.