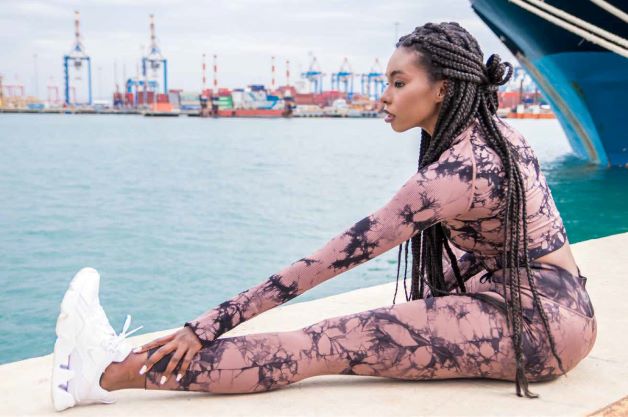 Tefron is working with Coats Digital, which specialises in technology-based solutions, to implement its production planning tool for the apparel industry, FastReactPlan.
Tefron sees the tool as a critical component of its growth ambitions and digitisation strategy. From replacing manual, analogue processes to enabling detailed modelling functionality, Tefron plans to use Coats Digital's FastReactPlan tool to bring new connectivity to its business.
Gregory Koren, Tefron's CIO explained: "Day to day, our teams will be able to make use of new insights from FastReactPlan's high-level board to make strategic decisions and plan order allocations. In the longer term, FastReactPlan will allow us to go much deeper and to model customer forecasts, capacities, materials, and to orchestrate our critical path."
He continued: "Together, these new capabilities will change the way we operate, allowing Tefron to instantly see the implications of different scenarios, to have confidence in confirming delivery dates, and to connect components of our business that have historically been divided."
Coats Digital's sales director for the EMEA region Stuart McCready-Stocks said he is thrilled Coats Digital was the first choice of technology partner for a business as innovative as Tefron.
He said: "As a best of breed seamless manufacturer whose in-house operations reflect the challenges the broader industry is facing in microcosm, this partnership is a perfect example of how Coats Digital is unlocking the potential of intelligent transformation for customers throughout the fashion supply chain."
It was following a period of growth in late 2020, that Tefron's team realised the complexity of its multi-faceted model may become a burden. It was reliant on analogue processes and disconnected tools to coordinate its knitting and sewing operations, creating bottlenecks and delays in planning and production.
Tefron chose to partner with Coats Digital on the FastReactPlan to overcome these potential future challenges and position its business for ongoing growth with a strong digitisation strategy.
Tefron, which started in 1977 sees itself as a pioneer in cutting-edge, seamless garment construction. The company specialises in the use of digital printing techniques and 3D knitting to produce intimates and sportswear for major global brands such as Victoria Secrets and Under Armour.
To manage the company's ambitious growth strategy, it recently migrated the bulk of its activities from its native Israel to Jordan, where it serves key customers in strategic markets in the US and Europe.
With an in-house creative team, seam-free knitting and sewing manufacturing all on-site, Tefron aims to deliver a full range of services from a single location.
Last month Just Style reported that Coats Digital, which provides technology-based solutions for the apparel industry, would be providing its planning and production system to South America sports apparel manufacturer Supertex Group to improve its digital processes and obtain a fully visible supply chain.