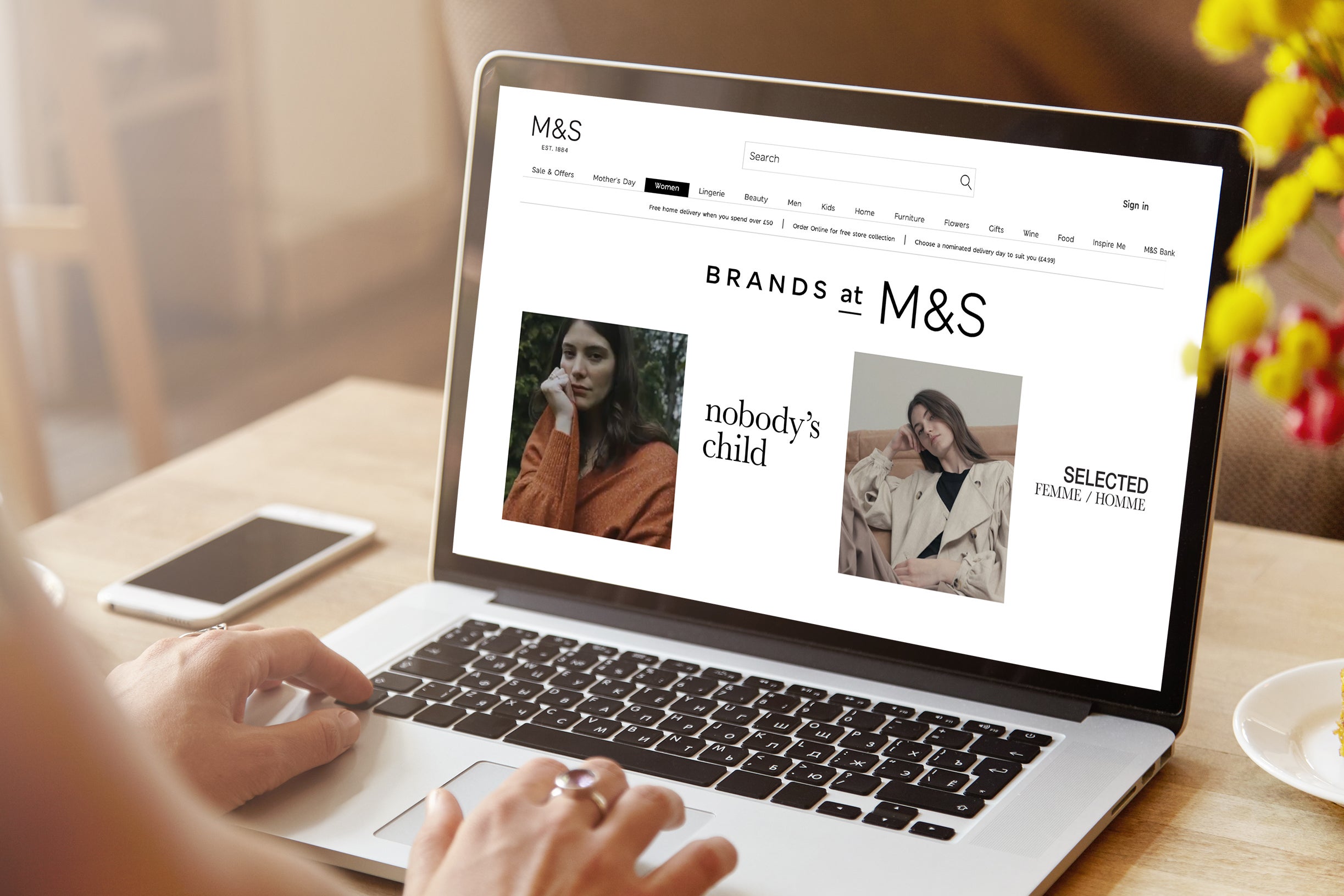 Marks and Spencer is blaming Brexit for the closure of all 11 of its franchise stores with its partner SFH, however, a company spokesperson tells Just Style the stores only sell food, meaning its apparel business in France should not be impacted.
The retailer's flagship website in France, which sells predominantly clothing and homeware products, will continue to operate as normal.
The company's nine franchise stores with partner Lagardere Travel Retail, meanwhile, will continue to trade with Marks and Spencer stating both parties will continue to work closely on a sustainable future business model. These stores also stock food and are based in travel hubs such as airports, railway stations, and metro stations.
Earlier this week, Just Style reported that Marks and Spencer was reviewing its business in France due to new customs arrangements following Brexit.
In a statement Marks and Spencer says as outlined at its full year results in May this year, the "lengthy and complex export processes" now in place following the UK's exit from the European Union are significantly constraining the supply of fresh and chilled product from the UK into Europe and continuing to impact product availability for customers and the performance of its business in France.
Most of the 11 stores due to close are located across the high streets of Paris and are expected to shutter by the end of this year.
"M&S has a long history of serving customers in France and this is not a decision we or our partner SFH have taken lightly," adds Paul Friston, managing director of international.
"However, as things stand today, the supply chain complexities in place following the UK's exit from the European Union, now make it near impossible for us to serve fresh and chilled products to customers to the high standards they expect, resulting in an ongoing impact to the performance of our business. With no workable alternative for the high street stores, we have agreed with SFH to close all 11 franchised stores."
GlobalData associate apparel analyst Darcey Jupp notes in recent years, Marks and Spencer has struggled to target its wide range of products to consumers both at home in the UK and overseas.
However, she adds the ongoing restructuring of its processes and strategies will allow Marks and Spencer to refocus and improve competitiveness in its various sectors.
"Fierce competition from French brands such as Monoprix created a challenging environment for Marks and Spencer in France, now continued supply issues linked to Brexit has made its French Marks and Spencer Food operations futile.
"As Marks and Spencer faces challenges both internally and within the supply chain, this reduction of Marks and Spencer Food storefronts in France is the appropriate decision. Continuing its online offering will allow Marks and Spencer to maintain its clothing and home customers across the channel, albeit with possible longer shipping and despatch times."