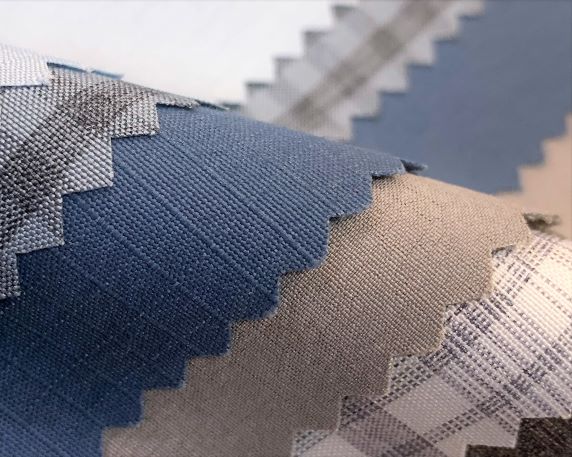 Burlington Industries, which is part of global apparel company, Elevate Textiles, is using the tool to provide Life Cycle Assessment and comparison data to its customers. It is also sharing the specific materials used in the design of a brand's fabrics and its associated environmental impact.
Burlington was keen to give customers access to the tool as it believes it will help them to further their own impact reduction goals through the design of new products.
Nelson Bebo, vice president performance fabrics at Burlington said: "We are excited to be among the first to offer this type of innovation, further supporting our customers in designing and creating the most sustainable products."
He added: "Sustainability is at the forefront of all Burlington operations and developments, and our brand has a strong commitment to minimising environmental impact. We're excited for this opportunity to support advancing transparency through tools like the Higg MSI — not only in the realm of sustainability and compliance, but also within our industry. Burlington will continue to seek meaningful industry collaborations as we all drive towards a more sustainable future aligned with our customer needs."
The Higg Materials Sustainability Index (MSI), is a tool that enables the apparel industry to measure and score the environmental impacts of materials used in the design and production of garments and footwear.
The tool promotes and supports transparency with access to verifiable data that compares the impact of different materials, such as cotton, polyester, and leather, allowing designers to make more informed product decisions and minimise the environmental impact of new products.
Higg measures five environmental impacts for both natural and synthetic materials:
Chemistry
Global warming potential
Nutrient pollution in water
Water scarcity
Fossil fuel depletion
Burlington has used the Higg Environmental Module (FEM) since 2017 and has added additional Higg tools since that time, including the Higg Facility Social & Labor Module (FSLM) and Higg MSI.
The company formally joined the Sustainable Apparel Coalition, which created the Higg Index, earlier this year, expanding its participation with the coalition to drive sustainability within the industry.
Joël Mertens, Higg Product Tools director explained: "Supply chain transparency and collaboration are required to understand the environmental impacts of specific material and design decisions."
He added: "By sharing customised material information calculated using the Higg MSI, Burlington is enabling their customers to make better product choices and reduce their environmental impacts at scale."
The Higg Index is an indicator-based suite of tools that measures sustainability performance and drives supply chain transparency and decision-making that enables suppliers, manufacturers, brands, and retailers to evaluate materials, products, facilities, and processes based on environmental performance, social labour practices, and product design choices
Earlier this year Just Style reported that technology platform Higg had launched a new programme to enable comprehensive traceability across the global supply chain in collaboration with atma.io by Avery Dennison, FibreTrace, and TrusTrace.