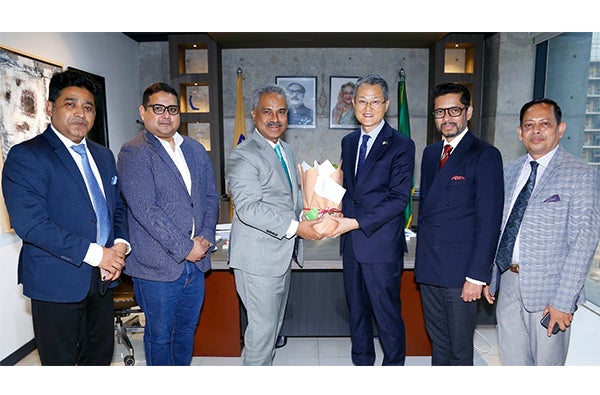 BGMEA president Faruque Hassan believes Bangladesh and South Korea have great potential to derive more mutual trade benefits through collaboration, especially within the apparel and textile industry.
He said: "There are huge opportunities for Bangladesh and South Korea to further engage in investment and develop mutually beneficial economic ties"
BGMEA said discussions took place about possible areas of expanding trade between Bangladesh and South Korea and how both countries can collaborate in a meaningful way to pave the way for boosting bilateral trade.
During the meeting, Hassan requested Ambassador Lee Jang-Keun to encourage Korean businessmen to invest in the backward linkage industry of Bangladesh, especially the non-cotton textile sector.
The ambassador and his team suggested extending the incentive facility to ready-made garment factories inside the export processing zone (EPZ) against their exports to new markets.
Last week (10 January), the BGMEA announced a partnership with the Bangladesh Knitwear Manufacturers and Exporters Association (BKMEA) to develop a unified code of conduct for the country's readymade garment (RMG) industry.