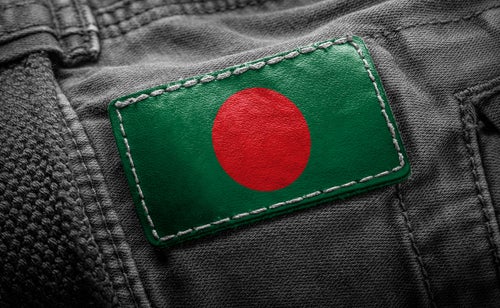 The BGMEA's President, Faruque Hassan, asked Commerce Minister Tipu Munshi MP at the secretariat to simplify Bangladesh apparel export procedures during a meeting that took place last week (30 December).
The BGMEA were keen to share the problems currently being faced by the apparel sector and requested steps from the government to resolve them.
Hassan said while the readymade garment (RMG) industry is still recovering from the massive impact of the Covid pandemic, the Omicron variant is creating fresh concerns among exporters and posing new challenges to the sector.
He said: "We need to safeguard the garment industry in difficult situations since it serves as the mainstay of Bangladesh's economy. Government's support is crucial to help the industry thrive even in tough situations."
Hassan also expressed thanks to the government for the support which helped the apparel sector to survive in the first wave of the Covid pandemic.
The meeting included BGMEA First Vice President Syed Nazrul Islam, Vice President Shahidullah Azim, Vice President (Finance) Khandoker Rafiqul Islam, Vice President Md. Nasir Uddin, Vice President Miran Ali, Vice President Rakibul Alam Chowdhury and Director Asif Ashraf.
Earlier this week Just Style reported that a joint committee to benchmark the minimum prices and manufacturing costs of readymade garments (RMG) in Bangladesh was being formed as part of steps to ensure fair pricing.
In December, BGMEA's Hassan, spoke at a webinar on 'New Normal Business Opportunities' as part of the ChinaDaily Leadership Roundtable, urged a sustainable buyer-supplier trading system in the post-Covid era.