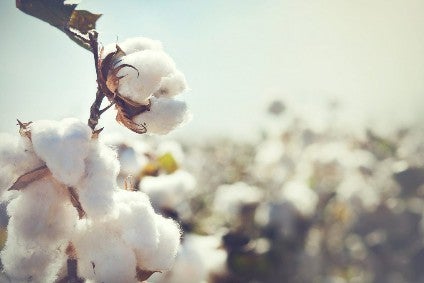 The Better Cotton Initiative (BCI) is to halt all field-level activities in the Xinjiang Uyghur Autonomous Region (XUAR) of China, where ongoing allegations of forced labour and other human rights abuses "have contributed to an increasingly untenable operating environment."
The move, which is effective immediately, will also bring its capacity building and data monitoring and reporting to a halt.
BCI, which trains farmers on more sustainable cotton production, suspended its licensing and assurance activities in the XUAR in March, meaning there is now no new licensed Better Cotton coming from the region.
Until circumstances change, BCI says it will focus its efforts in China in the eastern provinces where BCI has existing programmes: Hubei, Hebei, Shandong, and Gansu.
"We look forward to the day when we can again deliver the BCI mission by providing capacity building for all farmers," says Alan McClay, BCI CEO. "We will re-evaluate our engagement in the XUAR when the operating environment permits."
The US Treasury Office of Foreign Assets (OFAC) recently issued a sanctions order banning transactions with the Xinjiang Production and Construction Corps (XPCC) and its majority-owned subsidiaries.
In the past, XPCC had been a BCI member and implementing partner, although this relationship was terminated in January, prior to the US sanctions. BCI says it has taken additional actions and due diligence to comply with the OFAC sanctions.
However, Chinese companies from or affiliated with the province that are not blocked by current OFAC sanctions can remain BCI members and users of the Better Cotton Platform.
The news comes as the US is forging ahead with moves to tackle the import of apparel and other goods from the XUAR region, and has earmarked China as a global hotspot for goods made using forced labour.
The Uyghur Forced Labor Prevention Act (H.R. 6210), which cleared a House vote last month, establishes the legal presumption that any products arriving at US ports that were manufactured in the Uyghur Region, or containing inputs from the region, were made using forced labour. Unless the importer can prove there was no forced labour used in its production, the product would be considered illegal and be barred from entering the US.
However, the CEO of the American Apparel and Footwear Association has warned a total US import ban on cotton products from the Xinjiang region over forced labour concerns would "wreak unending havoc" on global supply chains.
British politicians are also exploring the risks that UK-based businesses face when engaging supply chains that originate in China. Major apparel companies including H&M, Marks & Spencer, Adidas, Nike and Gap have been asked to give evidence.