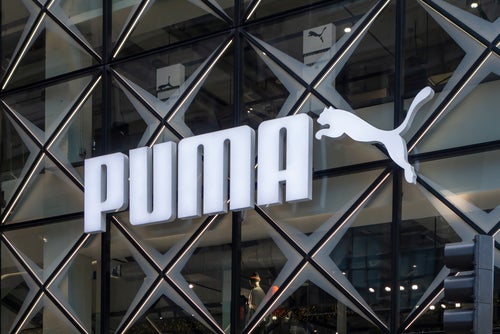 For Puma, the two biggest challenges currently when it comes to sourcing are transparency and circularity, Descours told Just Style exclusively at the Dhaka Apparel Summit during Made in Bangladesh Week. 
She also noted it helps when "manufacturers are one step ahead of what we ask for and they can help us to push forward with our strategy".
For example, Jinnat Fashions Ltd, which is one of Puma's biggest partners in Bangladesh, is recycling cotton from its own cutting waste and putting it back into the yarn.
Sustainability is increasingly important and Descours pointed out another crucial issue is being able to integrate a transparent data structure that spans across the supply chain.
She explained a collaboration means building a partnership between tier 1 and tier 2 suppliers and it needs to be a commitment for a long period of time.
In fact, Puma has 20 partners that do 80% of its sourcing, and the company shares some of its profits with them so they can invest more on the manufacturing side.
But, she added: "It's more than just sharing profits – it's making sure what you do is right for both partners – only when you share this information can you manage it in the best way with the best transparency."
Crystal Group is another supplier that Puma is working closely with on its transformation. She shared: "We've been working hand in hand with them and all our partners to share our objectives and vision."
She used the automobile industry as a good benchmark for the fashion sector as she said it has already integrated its brands and suppliers very well and pointed out: "You can only decarbonise when you work together."
Descours also made the observation that over 70% of the sector's carbon footprint comes from the supply chain and the largest part comes from materials, but she noted garment manufacturers have already done a lot to upgrade to more eco-friendly materials.
"Bangladesh is a strong example of a sourcing country that is already using the right sustainable solutions such as solar panels to save energy."
Going forward, Descours says, circularity is the next big thing for the company and the fashion industry as a whole so we're all on a journey to make things better for everyone.
Last month (8 November) it was announced Puma's CEO Bjørn Gulden was going to become German sportswear brand Adidas' new CEO.