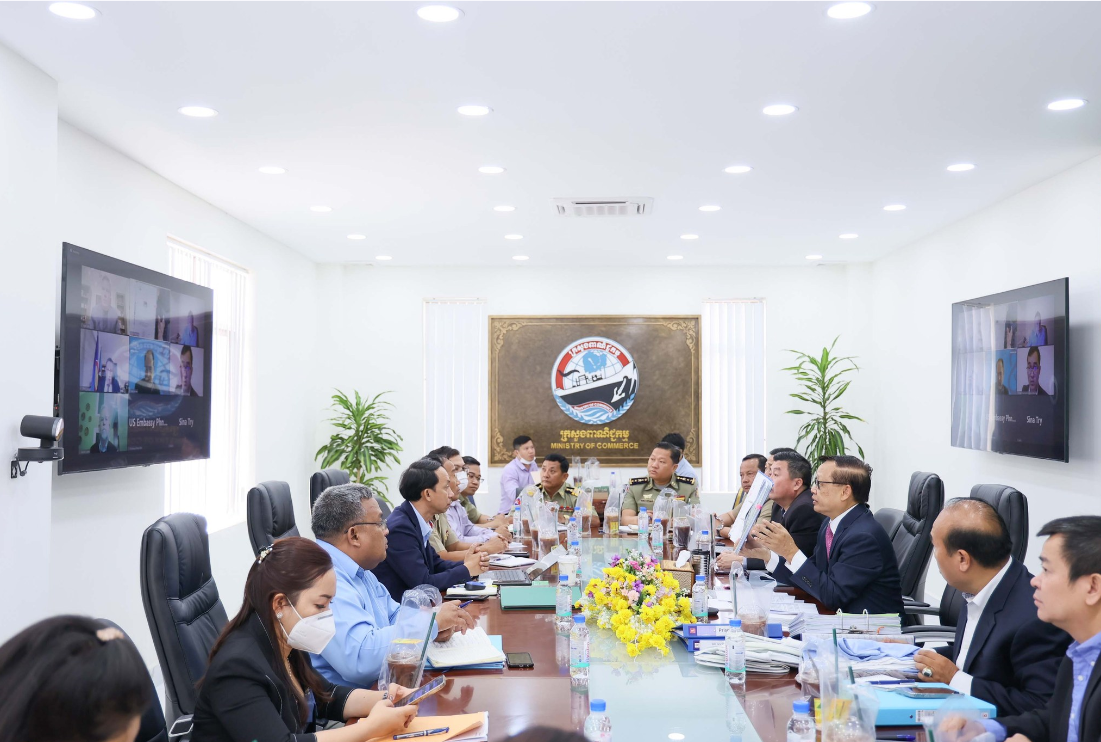 On a video conference with the American Apparel & Footwear Association (AAFA) and VF Corporation, Cambodia's Secretary of State of the Ministry of Commerce, Sok Sopheak, who heads the commission for manufacturing subcontract management in the garment, textile and footwear industry, said the country will improve on existing labour mechanisms by adding detailed procedures, permanent management mechanisms, and responsibilities for relevant companies, especially sub-subcontractors, in a bid to combat forced labour in factories.
"Cambodia is obligated to abide by national and international laws," asserted Sopheak. "The commission has also been disseminating national and international regulations relating to the use of forced labour to factories and enterprises in order to avoid the violation of the law by the private sector, which leads to fines, sanctions and damage to the interests of factories, enterprises and the reputation of Cambodia."
Sopheak continued to detail the steps the Cambodian government has taken in preventing the use of forced labour, specifically noting the AAFA's and VF Corp's concerns on the matter. He said an inter-ministry commission has been in effect since June 2011 whose scope has been expanded in 2020 through the addition of senior members from the Ministry of Interior, Ministry of Trade and Ministry of Labor and Vocational Training which opened a special investigation on the suspected use of forced labour that is contrary to the labour law the country.
According to a Facebook post from Cambodia's Ministry of Commerce, the AAFA and the VF Corporation agreed to cooperate to offer information necessary to protect the reputation of Cambodian products and requested that the commission continue its investigation into relevant companies.
Cambodia's Ministry of Labor (MOL) recently implemented a scheme in partnership with garment factory owners to provide financial allowances for workers impacted by the economic crisis.