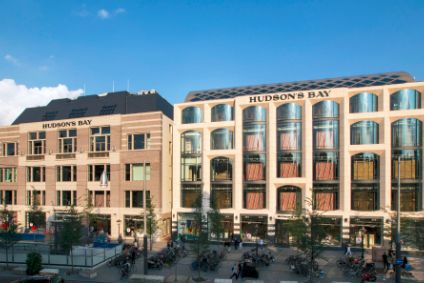 Stakeholders in Hudson's Bay Company (HBC) have received an improved offer from Catalyst Capital Group – with the private equity firm now seeking to purchase up to CAD200m worth of shares in the Canadian retailer.
In its latest move, Catalyst has offered to purchase up to 19.8m common shares of HBC for CAD10.11 each, upping an initial offer last month proposing to purchase up to 14.8m common shares of HBC for CAD10.11 each. The new offer represents about 10.75% of the issued and outstanding common shares of HBC, while its first bid represents about 8.06%.
The Catalyst bid came after HBC's board formed a special committee last month to review and evaluate a proposal from a group of HBC stakeholders to privatise the company at a price of CAD9.45 per share, payable in cash.
The group submitting the proposal are all linked to Richard Baker, governor and executive chairman of HBC, Rhône Capital, WeWork Property Advisors, Hanover Investments (Luxembourg), and Abrams Capital Management – and collectively own about 57% of the outstanding common shares of HBC.
Earlier this week, however, HBC noted its special committee deemed the shareholder group offer "inadequate."
Catalyst has also said the insider buyout proposal by the 'Baker Group' is "not reflective of the fair value of the company's common shares, which is to the benefit of the Baker Group and the detriment of HBC's minority shareholders."
It added: "Catalyst believes that the insider buyout proposal greatly undervalues the company across each of its real estate, retail and iconic brand attributes. Further, the Baker Group is seeking to only use shareholder capital and assets to buy out the company's minority owners at a price that is not at all reflective of fair value."
HBC's portfolio includes formats ranging from luxury to premium department stores to off price fashion shopping destinations, with over 300 stores and about 40,000 employees. Its North America businesses include Saks Fifth Avenue, Hudson's Bay, Lord + Taylor, and Saks Off 5th.
The struggling retailer in June posted a 3.3% drop in first-quarter revenue to CAD2.1bn, but swung to a net income of CAD275m from a net loss of CAD398m a year earlier, helped by the sale of the Lord and Taylor flagship building in New York City.
The company is also looking a possible sale or merger of the Lord and Taylor business, is due to close its Home Outfitters chain by the end of the second quarter, and is selling its minority stake in the German company Galeria Kaufhof Karstadt.