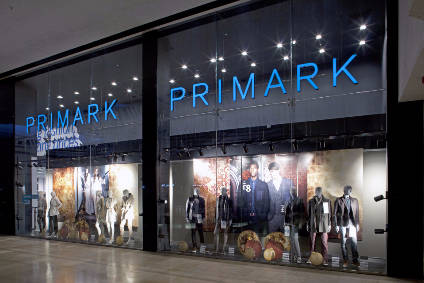 Primark's parent firm Associated British Foods (ABF), which made a commercial decision to limit further price increases next year, said it now expects Primark's profit margin for the next year to be lower than the operating profit margin of 8% expected for the second half of this financial year.
Primark said "significant volatility", much higher energy costs, and a declining disposable income for consumers as a consequence of inflation will all contribute.
The retailer added that despite UK like-for-like sales improving in the fourth quarter, they remained close to pre-covid levels.
"Looking ahead to the next financial year, we expect sales growth to be driven by the increase in retail selling space and like-for-like growth resulting from both the price increases implemented for autumn/winter this year and those planned for spring/summer next year," Primark said in its trading update.
"Primark has already been managing the challenges of supply chain disruption, inflation in raw material and energy costs and in labour rates, alongside the higher purchasing costs which have resulted from the strengthening of the US dollar over this financial year against sterling and the euro."
To mitigate these pressures, in addition to the price increases mentioned, Primark has plans to improve store labour efficiency and deliver lower operating costs.
Despite the cautious outlook, the discount retailer is expecting total sales for the financial year to be some GBP7.7bn, which is 40% ahead of the report sales last year and 44% ahead of last year, adjusted.
Like-for-like sales in the fourth quarter were in line with those in the third quarter, and continued improvement in Primark's performance in the UK market was offset by a weaker-than-expected performance in Continental Europe.
Total sales in the fourth quarter are expected to be 7% higher than last year, adjusted, driven by increased selling space and one year like-for-like growth of 6%.
Like-for-like sales for the quarter are expected to be 9% below the comparable pre-Covid period.
The loss of contribution from the expected improvement in Continental European sales is likely to result in a full year adjusted operating profit margin for Primark of 9.6% and a second-half adjusted operating profit margin of 8%.
Total sales in the US in the quarter are expected to be some 27% ahead of pre-Covid levels driven by new store openings, with like-for-like sales close to pre-Covid levels.
"Looking further ahead, we remain focused on returning the business to an operating profit margin of some 10% as commodity prices moderate and consumer confidence improves," Primark said.
Last month, Primark rolled out its lowest priced T-shirts under its Primark Cares label in response to consumers facing a "crisis of conscience" as cost pressures mount.