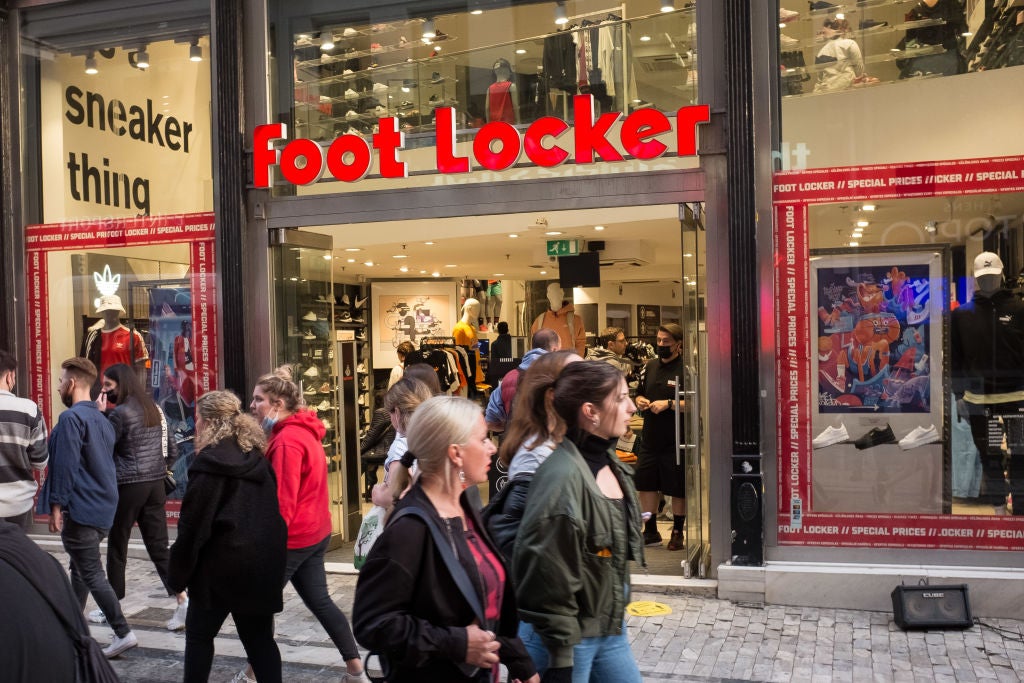 US-based athletic footwear and apparel retailer Foot Locker, shared in a regulatory announcement published on 26 January that the company has "eliminated a number of its corporate and support roles."
As a result of these role eliminations, Foot Locker said that it expects to make cost savings of approximately US$18m on an annualised basis beginning in fiscal 2023.
However, there is no detail on the number of jobs or geographical locations that that will be affected by the move.
The retailer had not responded to Just Style's request for comment at the time of going to press.
Foot Locker also announced its 'strategic' decision to wind down the Sidestep banner in Europe, "consistent with the company's broader efforts to focus on its core and growth banners." The Group explained in the regulatory announcement that the measures are part of streamlining the organisation and enhancing operational efficiency.
In addition to this, Foot Locker said Andrew Gray who served as executive vice president of Global Lockers and Champs Sports of Foot Locker, departed from the company on 23 January 2023.
GlobalData's retail managing director, Neil Saunders, told Just Style exclusively that most fashion retailers have detected a slowdown in the US market, especially in volume terms. He said: "They have also seen margins come under pressure from increased discounting and higher costs. Against this backdrop, many are planning to protect their balance sheets by increasing efficiency, reducing headcount, and planning more conservatively."
Saunders pointed out there have been some far-reaching changes at Foot Locker both in response to shifting economic conditions and because the new CEO, Mary Dillon, is putting the house in order.
He further said: "Foot Locker's growth over the past couple of quarters has been weak – although understandably as it resets compared to the company's strong performance during the boom of 2021 – but there is nevertheless a need to rationalize and focus."
Foot Locker announced it was making leadership changes in December, including Elliot Rogers joining as executive vice president and chief operations officer in a bid to support "growth and enhance operational efficiency".
The company also said its chief financial officer Andrew Page would be transitioning out of his role following the fourth quarter 2022 earnings report to pursue other opportunities.
Earlier this month German sports brand Adidas revealed it would be combining its US and Canada operations to boost speed and cohesion and told Just Style the move would result in a corporate headcount reduction in Canada.
Saunders added: "adidas' decision to merge its North American operations is another example of rationalisation. It will reduce costs but should also make the company much nimbler in terms of things like marketing and new product launches. Compared to the US, Canada is a very small market and there is a view at Adidas that there is no need to have a large, separate team to address that opportunity."