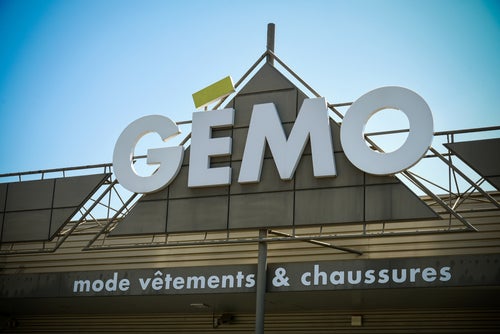 French clothing brand Gémo, which was founded in 1991 as part of the Eram Group, is embarking on a group strategy called Ready to Live (Prêt-à-Vivre), which includes a plan to open 100 stores internationally by 2025 and continue its growth in Sub-Saharan Africa.
The strategy is based on affirming the company's ethos of simplifying everyday life for families with a wide range of shoes, clothing and accessories at affordable prices.
Gémo already has a turnover of approximately EUR840m (US$949m) and a network of 440 stores. Its suppliers are mainly based in South-East Asia, India and China with a small number in France and close to the Mediterranean Basin.
Gémo was ranked seventh on the Human Equipment Market for textiles, footwear and accessories last year (2021) and has said it intends to use its new strategy to maintain its position within the sector.
The company is working with Centric Software's Product Lifecycle Management (PLM) solution to support its new business transformation strategy.
The use of Centric's PLM will include the deployment of an integrated ERP (enterprise resource management) system. Gémo hopes the PLM will also simplify and accelerate its product design, increase the control and monitoring of quality and factory audits and equip suppliers and field offices. It will also be used to replace the company's in-house legacy product data management (PDM) system.
Joanne Moisan, business project manager with Gémo explained: "In 2019, we committed to a transformation plan for Gémo's core systems including sales management, collection construction, product development, inventory management and more.
She added: "We invested in replacing ageing systems, which have reached the end of their lifecycle. Unlike other solutions, Centric PLM covers an extremely broad spectrum of functionality, from product development to quality management and supplier communication. By sharing the same platform, the objective is to speak the same language with our partners and our purchasing offices."
In December 2021, Just Style reported that Centric Software was partnering with Higg, the sustainability insights platform, to provide product designers with environmental impact data on material choices.