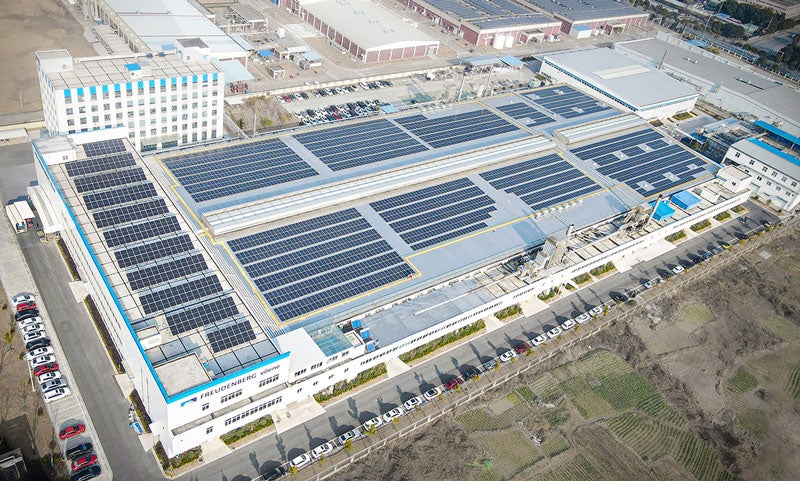 Apparel and textile manufacturer Freudenberg's new 900sqm facility is said to offer unparalleled technical expertise and innovations to apparel customers from nearly all apparel segments in Asia and around the world.
The company says it is committed to bringing enhanced technical support and services tailored to customers' needs and the new centre is equipped with cutting-edge technology to make this a reality.
This includes a wide variety of fusing and bonding machines, laser and ultrasonic cutters, specialised sewing machines for sportswear applications, fibre filling machines for insulation applications, and washing and dry-cleaning machines that meet GB and AATCC standards.
The centre also aims to offer technical know-how to help customers design complex apparel solutions and furthers Freudenberg's dedication to joint innovations with sportswear customers and to finding technical solutions for performance applications.
Jonathan Oh, senior vice president and general manager of Freudenberg Performance Materials Apparel, said: "Our new Apparel Technical Solution Center – Asia in Nantong represents Freudenberg's continued commitment to offering the best in innovation and quality. As we continue to improve service offerings, the Nantong factory as an important R&D and technical hub will advance the ongoing development of a robust supply chain with high-quality, innovative products for our customers in Asia and around the world."
The factory was moved to the Nantong Economic and Technological Development Area to meet increased production demand with state-of-the-art technological capabilities. Covering an area of nearly 50,000sqm with cotton interlining, bi-elastic fusible interlining, and preformed materials production lines, the new site went into operation in 2021.
Dedicated to continuously improving production quality, the new factory also includes an innovative online defect detection system. This system enables defect information to be captured in real time and sent to operators for immediate adjustments, which can increase the rate of A-grade bi-elastic interlinings and shirt interlinings. Furthermore, the online weft density automatic adjustment system helps improve the stability of the drying process and the quality of semi-finished products.
Freudenberg says it will continue to provide customers with excellent products and solutions, while advancing the development of the industry through innovation.
In December last year the company started construction work on a new interlinings centre for the apparel industry in Sant'Omero, Italy.