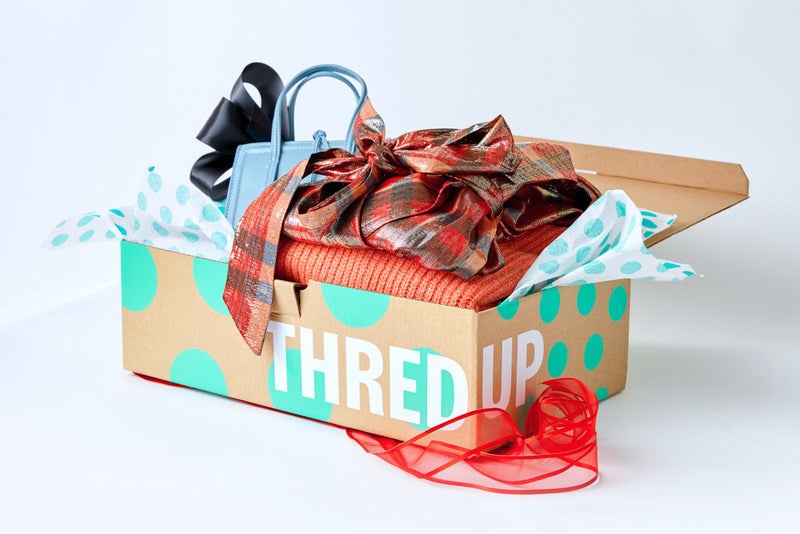 The 'Thrift for the Holidays' report, which was based on a survey of 2,000 US adults aged over 18, also found almost half (49%) are considering second-hand Christmas gifting due to supply chain pressures and rising inflation costs. While two-thirds (66%) of consumers are now open to receiving a second-hand gift themselves.
The main reasons why the respondents said they are more open to gifting second-hand this year included:
Looking for better deals
Wanting to shop more sustainably
Wanting to give a gift that's unique.
The report explained that concerns over shipping delays and supply chain problems as well as price increases due to inflation are also encouraging consumers to turn to retailers that have guaranteed stock, such as resale platforms.
Plus, over half of those who completed the survey (52%) were concerned that popular gifts would be more expensive this year and 53% said they planned to adjust their Christmas shopping to account for shipping delays.
GEN Z appears to be leading the charge on second-hand gifting with the report finding 72% of Gen Z shoppers are open to receiving a second-hand gift and 64% want to shop more sustainably.
Erin Wallace, vice president of integrated marketing at Thredup says: "It's amazing and encouraging to see how many consumers are now open to gifting thrift. We've heard that consumers are growing tired of the waste of the holiday season, and are increasingly seeking more sustainable options that align with their values. This is particularly true of Gen Z. By choosing used for the holidays, consumers are cutting waste for both their wallets and the planet."
The report highlighted that Christmas is a wasteful time of year from a fashion and apparel point of view. In fact, one in three respondents said they do not plan on re-wearing their outfits once the season is complete and over half of Gen Z said they plan to buy an item to wear three times or less for the holidays.
According to ThredUp data, these are the gifts and brands that are selling the fastest on its site and what it states are the top ten second-hand gifts for 2021:
Converse trainers
Lululemon track jackets
Torrid jeans
Ugg boots
Reformation dresses
Patagonia fleeces
Frye boots
Coach wristlets
Vince sweaters
Kate Spade crossbody bags
Earlier this year, ThredUp announced plans to open a new 10m item flagship distribution centre in Texas to support growing demand for second-hand apparel.