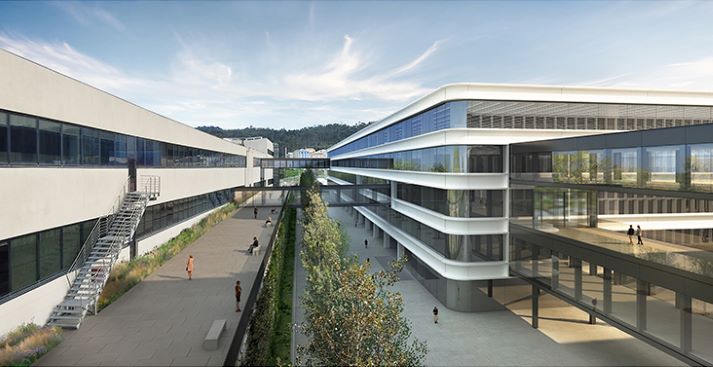 Inditex has announced the building works of its new apparel sales and design complex for Zara will start this month (January 2022) and will take approximately two years to complete.
Inditex explains the new apparel complex for Zara has been designed to reinforce the brand's essence and support its flat organisational structure.
The plans were designed by Batlleiroig, the architecture firm that was responsible for the recent expansion of the group's facilities in Arteixo and several of the brands' head offices.
The aim of the investment is to reinforce the work dynamics between apparel designers, pattern-makers and sales professionals and to ensure this is underpinned by creativity and articulated around open collaboration and communication.
The five-storey building will complement the visual identity of the adjacent offices, which accommodate the zara.com operations.
The building is based on an orderly and structured design of flexible work spaces that lend themselves to easy and multiple reconfiguration. The proportions and dimensions of the complex give it a 'shape coefficient' which, together with its highly insulated façades and roofing, reduce its energy consumption and facilitate energy self-sufficiency, thanks to energy taken from three new wind turbines located in Coruña's Outer Port.
In early December 2021, Inditex named Óscar García Maceiras as its new CEO and Marta Ortega Pérez, the daughter of the company's founder Amancio Ortega, as its incoming chairperson.
Later the same month, Just Style reported that Inditex's sales and net income had reached "historic highs" in the third quarter with the company benefitting from a stronger online presence and active management of its supply chain.