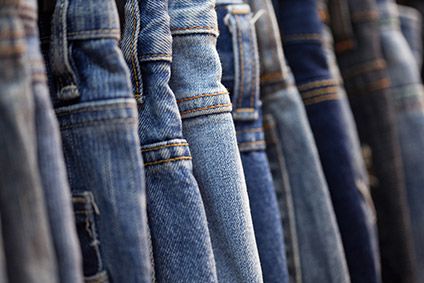 The organisers of denim trade show Kingpins have outlined plans for the next edition of its online-only event Kingpins24, with a focus on product-related information from mills and manufacturers.
Set for 23-24 June, the next edition will not replace the cancelled Kingpins New York show, originally scheduled for 2-3 June, but will target the US denim market and build upon the success of the first Kingpins24 event last month, which drew nearly 10,000 visitors to its website and saw nearly 29,000 views of its on-demand content.
"It will never replace a Kingpins Show, but Kingpins24 has proven to be an idea that the denim industry responded to and found valuable," says Andrew Olah, founder of Kingpins Show and Transformers Foundation. "We're incredibly humbled by the success of Kingpins24 and have identified ways in which we can improve on our concept."
Olah adds the goal remains to be the platform where the denim industry gathers to share information, ideas, innovation and inspiration whether online or "in real life".

One key change to the June event will be that members of the denim supply chain that are not Kingpins New York exhibitors will be allowed to apply to join the online event as exhibitors.
The updated Kingpins24 concept will also include a shorter and more streamlined livestream, with a focus on webinars, interviews, panels and conversations. Based on feedback from Kingpins24 attendees, product-related information from mills and manufacturers will be a focus of the next iteration.
The livestream, which will be reduced to eight hours from ten, will go live at 9 am EDT and wrap up at 5 pm EDT on both days. It will once again be hosted by Olah and Vivian Wang, Kingpins' managing director and head of global sales, but will include a larger cast of co-hosts and interviewers.
On-demand content will return with a wide variety of content produced by Kingpins, Kingpins exhibitors and industry partners.
A raft of trade shows and fairs have been cancelled or postponed on the back of health and travel concerns related to the coronavirus pandemic, encouraging organisers to consider virtual and other digital alternatives.
SPESA, which co-produces the 9,000-strong Texprocess show from 22-24 May until sometime in December, is considering the possibility of using video tours and other online technologies to showcase its members' products, while Make it British is among those planning a virtual event to replace its 'Make it British Live!' sourcing show.
Last week, Apparel Textile Sourcing (ATS) Trade Shows announced it is to hold a virtual event later this month in light of the public health concerns around Covid-19.
Click here for just-style's coverage from the first Kingpins24 event.