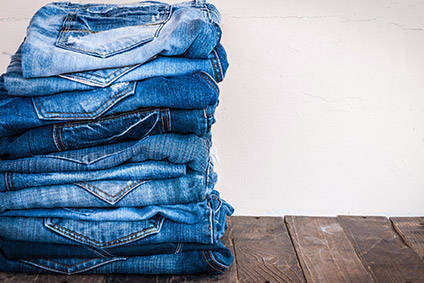 The organisers of the Kingpins Shows have partnered with Material Exchange to build a digital denim supply chain platform which will allow mills to showcase their textiles to brands and retailers year-round.
Kingpins' first foray into providing digital solutions for its exhibitors and attendees was Kingpins24, an online event featuring livestreamed content, webinars, interviews, panels and product demonstrations. Kingpins24 launched in April and returned in June.
The agreement with Material Exchange represents the next step in the process to complement Kingpins' successful in-person events with new digital solutions.
Founded in Stockholm, Sweden, Material Exchange works directly with the world's leading retail apparel and footwear brands to analyse, optimise and digitise their material sourcing and development processes. It has created a sourcing database with nearly 20,000 digital materials from suppliers around the world. Brand customers include Ariat, Wolverine Worldwide, Keen, VF, Caleres, Steve Madden, and Deckers Brands.
Kingpins is looking for ways to create greater opportunities for business and build new ways for brands to conveniently source denim fabrics from Kingpins' exhibitors. The goal is to provide denim brands with tools to be able to source denim and denim related fabrics instantly, view detailed product data online and help buyers make informed decisions about the materials needed for product design and creation process.
"We have never been a real estate company, selling space so that mills can sell their fabrics," said Andrew Olah, founder of Kingpins Show. "Our goal has always been to educate, advocate and — in some instances — push the denim industry to evolve and behave more responsibly.
"However, we have relied on our physical shows in New York, Amsterdam, Hong Kong and China to bring our mix of vetted and selected supply chain partners and our invite-only guests together around the globe. While our in-person events are key for our industry to connect and collaborate, Kingpins is committed to finding digital solutions to support mills and brands globally."
Darren Glenister, chief executive of Material Exchange, added: "The partnership with Kingpins Show will enable brands and suppliers to continue on their digital journey and source denim products instantly."
Click here for just-style's coverage of the Kingpins24 April event and here for coverage of the June edition.