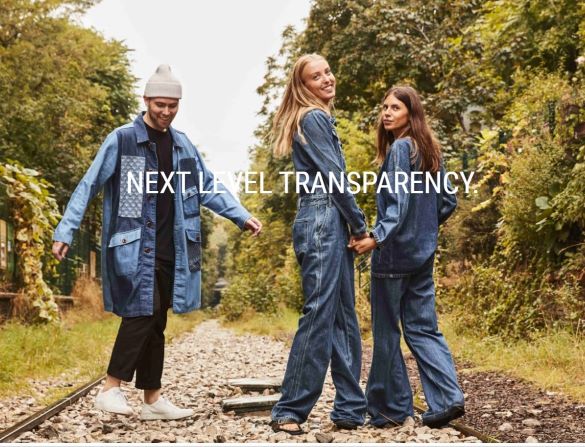 The KOI x Calik Denim x Aware traceable denim collection features Dutch clean-tech company The Movement's Aware tracer -and blockchain technology which is said to allow consumers to trace denim all the way from crop to closet.
Kings of Indigo says it is the first denim brand to use blockchain technology to offer "real proof of planet-friendly materials."
The collection features 14 individual styles for men and women and is produced with Calik Denim's fabrics.
With the Aware technology,  every garment receives a unique fingerprint which can be easily read out with an easy-to-use scanner for authentication to trace the details of the fabric like composition, color, weight, and the original certification.
The collection also features Calik Denim's Denethic technology, which is specially developed to achieve dark (rinse), mid (enzyme) and light (bleaching) looked fabrics, according to a post on the company's website. The aim is to save water, energy, chemicals, and time during the laundry phase.
Calik Denim recently partnered with The Movement have partnered on the latest in fully traceable water-free indigo dyeing technology.
Dyepro X Aware combines the advanced new eco-conscious dyeing technology of Dyepro from Calik with The Movement's traceability technology, Aware, to offer water-free indigo dyeing.