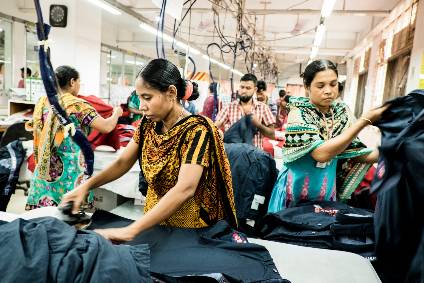 A new survey has explored the knock-on impact of retailer purchasing practices on the labour conditions and wellbeing of workers in supplier factories.
The joint research between Better Buying and worker survey platform Ulula offers a snapshot across one buyer's supplier factories in Vietnam. The research featured 1360 workers from 13 factories and covered everything from job security and sick leave, to wages and working hours, and physical safety and mental wellbeing.
For over half of the suppliers, poor Covid-19 purchasing practices led to increased pressure on business profitability and economic sustainability, as well as increased difficulty in providing good working conditions and wages.
Not surprisingly, order uncertainty, changes to forecast orders, shipping date extensions, high-pressure cost negotiations and order cancellations increased management stress, worker overtime, worker layoffs and retrenchment, and worker turnover.
Conversely, when buyers followed best practices such as flexibility with order ship dates and delivery timelines, not cancelling orders, and fair payment practices, there were also benefits for workers. For instance, suppliers were able to follow social distancing guidelines, provide PPE, pay workers in full and on time, provide social benefits, and retain workers.
Specifically, more business pressure on suppliers was linked with 5% more workers reporting their colleagues had been terminated because of the Covid-19 impact.
But when a supplier reported fair payment practices, 16% fewer workers reported salary reductions, 8% fewer workers felt most concerned about personal finances, and 7% more workers were paid on time when in quarantine or on sick leave.
"Purchasing practices have far-reaching impacts beyond the direct buyer-supplier relationship," according to the 'Better Buying Institute and Ulula joint report on Assessing Purchasing Practices Impacts on Suppliers and Workers.'
"As long as demand for their products continues, suppliers might be able to absorb the negative impacts of poor purchasing practices for a period of time. However, there is substantial value to be derived from best practices – especially when it comes to supporting worker wellbeing."
The Better Buying Institute most recently used feedback from suppliers to set out steps to help brands and retailers improve their purchasing practices related to design, development and calendar management.
It is also supporting a new initiative by Asian manufacturer associations to drive better purchasing practices in the textile and garment industry.