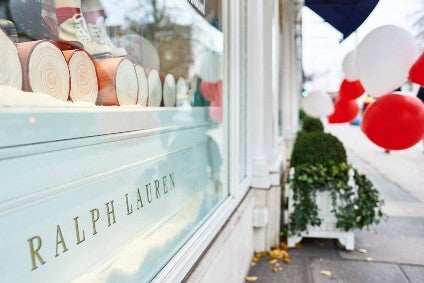 Ralph Lauren enters Global Fashion Agenda's new strategic partnership with the aim to help lead the fashion industry's journey toward a more sustainable future through bold action on sustainability. It will play an active role in developing Global Fashion Agenda's thought leadership platform – including the Fashion CEO Agenda.
Global Fashion Agenda's circle of hand-picked industry leaders also includes Asos, Bestseller, H&M Group, Kering, Fung Group, Nike, PVH Corp, Sustainable Apparel Coalition and Target.
Throughout its history, Ralph Lauren has prioritised sustainability in fashion. The brand's most recent innovative steps include developing Color on Demand, a platform that aims to transform how the fashion industry dyes cotton, introducing a circularity strategy, and increasing transparency across social and environmental impacts.
Most recently, Ralph Lauren announced the integration of key ESG metrics into its executive remuneration and its ambitious goal to achieve net zero global greenhouse gas (GHG) emissions from its operations and its value chain by 2040.
Federica Marchionni, CEO of Global Fashion Agenda says: "Ralph Lauren Corporation is devoted to improving its sustainability performance and advancing progress in the industry as a whole. It is a legendary brand known across the globe for its timeless style, and so it has the power to inspire and influence industry change at scale. I am thrilled to welcome it to our Strategic Partner group, which represents the diverse segments of the fashion industry – spanning luxury, lifestyle, e-commerce, high-street, and supply chain management."
She adds: "Through this partnership, I am confident that we can create even more impact in our pursuit of a prosperous industry for both planet and people."
Patrice Louvet, president and CEO at Ralph Lauren Corporation adds: "At Ralph Lauren, we understand that creating a more sustainable and equitable world requires collective action and deep collaboration. As we focus on identifying breakthrough solutions that have the potential to be scaled across our industry, we look forward to working together with the Global Fashion Agenda and its partners to drive meaningful change."
The partnership is effective from 1 October.
Louvet will present a keynote speech at CFS+ – the upcoming digital edition of Copenhagen Fashion Summit, which is taking place on 7-8 October 2021.