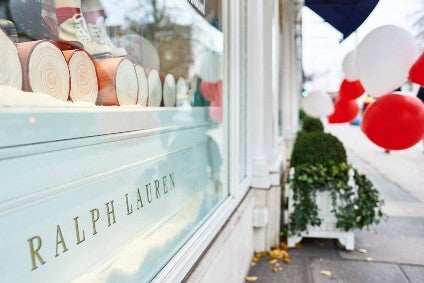 Through the strategic partnership, Ralph Lauren will make a capital investment with Franklin Venture Partners, a specialised investment team within Franklin Templeton, which will seek to invest in innovative consumer technology companies, that are focused on mid and late-stage private companies led by women.
Investing in consumer technology companies links directly to Ralph Lauren's focus on putting the consumer at the centre of its strategies, and also builds on its minority investment in Natural Fiber Welding, Inc (NFW), a sustainable material science start-up that works to turn plant-based, upcycled fibres – such as cotton waste – into high-performance materials.
"At Ralph Lauren, the powerful combination of honouring our heritage while embracing innovation has guided our brand and business for decades," says Patrice Louvet, president and CEO. "Participating in opportunities like this one with Franklin Venture Partners is one example of how we are pursuing new pathways for innovation, and we are excited to support the growth of these companies and benefit from insights and technology that can help guide our company and our industry's future."
Ralph Lauren adds the strategic partnership allows it to leverage Franklin Templeton's investment experience and opens new opportunities for the company to collaborate with others to develop and deploy new technologies. It also provides a platform for Ralph Lauren to discuss trends and opportunities with industry peers and experts, as well as benefit from Franklin Venture Partners' extensive network and new avenues for data, research and insights into emerging consumer technology.
Louvet revealed two weeks ago the US fashion firm is focused on chasing opportunities in the metaverse.
Speaking at last month's National Retail Federation's (NRF) annual conference, Louvet said the metaverse is a way to attract young shoppers, adding consumers can already buy Ralph Lauren's digital apparel and make a virtual visit — or even have a virtual coffee — at the company's Madison Avenue store, according to CNBC.