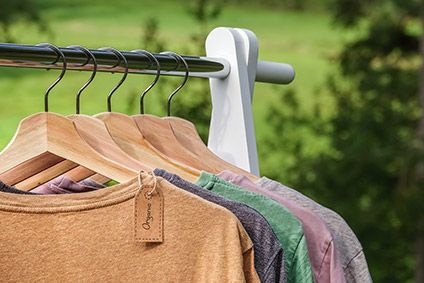 The overwhelming majority of UK consumers believe retailers should be acting sustainably – but that most are not doing enough to address issues around sustainability and climate change.
The findings are from the latest UK Sustainability 2019 report by leading data and analytics company GlobalData. It also reveals that those consumers who are most likely to purchase more frequently are often more engaged with sustainability and ethics, as many consumers wish to pass the responsibility on to retailers.
Of the consumers surveyed, 82.3% aged 16-24 agree that retailers should make an effort to source materials sustainably and ethically in clothing and footwear.
However, these young individuals may also be the ones who are less able to make changes due to the often higher price points associated with sustainable and/or ethical products.
Indeed, 78.8% of consumers agree it is hard to find affordable sustainable and/or ethical clothing and footwear products – so price is an important factor where many are not willing to compromise, and a barrier to making more sustainable choices.
"The 'war against plastic' gained huge public awareness from the BBC's Blue Planet 2 documentary, which showed the enormous damage that plastic is having on the marine environment and animals," explains GlobalData retail analyst Emily Salter.
"A number of retailers, in particular grocers such as Tesco and Marks & Spencer, quickly reacted to this growing consumer interest by reducing single-use plastics. There are further opportunities for grocers to gain share and consumer trust based on their plastic credentials, for instance, 66.3% of consumers said they make an effort to purchase food without plastic packaging, so more plastic-free options should be explored."
Sustainability in clothing and footwear has gained a lot of press recently, as the Environmental Audit Committee 2018 report deemed the British fashion industry unsustainable.
Salter concludes: "Retailers have tried to tap into this demand for more sustainable items, such as H&M continuing to extend its Conscious Collection, PrettyLittleThing launching its Recycled collection, and Primark introducing garments made from sustainable materials.
"However, fast fashion is inherently environmentally unsustainable. More sustainable and ethical options are growing in popularity, including dedicated retailers, slow fashion, and resale apps. Clothing retailers could capitalise upon this trend by launching rental services, as well as online second-hand marketplaces."